Archive for the 'Obituaries' Category
Amherst – Ann D. (Childs) LaSalle, 85 beloved wife of the late Edwin LaSalle for 64 years, died peacefully Saturday August 23, 2014, at the Center for Extended Care in Amherst. Born in Northampton on April 22nd 1929, she was the daughter of the late Herbert L. and Cecelia E. (Dragon) Childs.
Ann grew up on King Street in Northampton and attended Northampton High School. After completing school she worked at Pro Brush in Florence where she met her future husband Ed. They were married April 4th 1949. They lived on Pomeroy Terrace in Northampton and purchased their home in Amherst in 1955.
While Ann was predominately a homemaker raising her two children, she also took in laundry and ironing from Amherst Laundromat. She later went on to become a manager at Almy's Department Store in Hadley. After the closing of Almy's, Ann would finish out her career as the manager of the University Store at UMass.
In their retirement Ann and Ed enjoyed traveling and loved dancing at the Gables and later at the Whale Inn. Ann also took pride working in her gardens and decorating for holidays at her Chestnut Street home.
Ann was the last survivor in a family of thirteen children. She was predeceased by Eleanor M. Childs, Ruth E. Green, Helen E. Peloquin, Herbert Childs, Robert Childs, George M. Childs, Richard L. Childs, Harry E. Childs, Donald E. Childs, John B. Childs and two infant sisters that died at birth.
She is survived by her son David and his partner Wayne Johnson of Provincetown. She was predeceased by her daughter Linda.
The family wishes to offer special thanks to Gwen Lehan and Lesley Crouse for their continued love and support, also many thanks to the staff at Center for Extended Care.
Funeral services will be Thursday, August 28, at 10:00 a.m. at the Douglass Funeral Service, Amherst. Burial will follow in North Hadley Cemetery. A calling hour will precede the service from 9-10 a.m. Obituary and memorial register at www.douglassfuneral.com.
Service details, Social networking, Memorial Guestbook and Slideshow are available here.
NORTHAMPTON, Louis Facto, 57, of Earle St. in Northampton passed away peacefully at Baystate Medical Center on August 16, 2014 surrounded by his loving family. He was born August 25, 1956 to the late Elaine (Birge) Facto and Daniel Facto. He attended Smith Vocational High School. Louis enjoyed hiking, ice fishing, sports especially the Patriots and Red Sox games. He also enjoyed many cruises to the Caribbean. He leaves two brothers and two sisters, Daniel Facto of California, Glen Facto and wife Sheryl of Easthampton, Tina Fournier and husband Donat of Easthampton and Debbi Sacco of Florence. He also leaves aunts Nancy Sloat and husband Rex of Florence, Dori Windoloski of Holyoke, Barbara Birge of Watertown and Jean Williams of Merrimack, NH. He was predeceased by his aunt Pauline Williams and his uncle Robert Birge. He also leaves many nieces, nephews, cousins and special friends. In lieu of flowers, contributions may be made to: Appalachian Trail Conservancy P.O. Box 807, Harpers Ferry, West Virginia 25425. A graveside service will be held Friday, August 29, 2014, at 11:00 AM, at the North Amherst Cemetery, East Pleasant St., Amherst. There are no calling hours. Obituary and memorial register at www.douglassfuneral .com
Service details, Social networking, Memorial Guestbook and Slideshow are available here.
Joseph Vassallo
1945 – 2014
Hadley, Joseph Vassallo, 69, passed away Wednesday August 21, 2014 at home after a long illness. He was born on May 6, 1945 in Everett, MA to Joseph and Mary (Pento) Vassallo. Joe grew up in Pelham and was educated in the Amherst-Pelham Schools. He is survived by his partner of 22 years, Janet Anderson. He is also survived by his three brothers, John Vassallo and his wife Trish, Michael Vassallo and his wife Kathy, Robert Vassallo and his wife Lynda, two sisters, Rosalie Mikalunas and her husband Robert, Carol Orrell and her husband David, and his Sister in Law, Helen Vassallo. Three son's Joseph Vassallo III, his wife Rebecca, Steven Vassallo and James Vassallo and his wife Alexandria. Janet's two children Raymond Anderson and Anne Chapdelaine . He also leaves twelve grandchildren and 4 great grandchildren, and several nieces and nephews.Joe was predeceased by his brothers Paul Vassallo, Angelo Vassallo and Richard Vassallo. Per Joe's wishes there will only be a private family service at the graveside in Pelham, MA. Obituary and memorial register at www.douglassfuneral.com
Service details, Social networking, Memorial Guestbook and Slideshow are available here.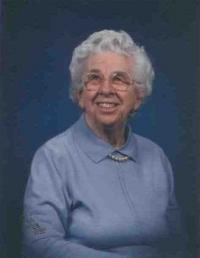 AMHERST, Dorothy Ann (Mays) Ives, aged 96, of West Street, Amherst, died on August 19, 2014 at the Center for Extended Care at Amherst. Born in Boston April 24, 1918, daughter of the late Percy C. and Jessie E. (Kennedy) Mays, she was a graduate of Arlington High School in 1934 and Simmons College School of Library Science in 1938. Her husband, Philip T. Ives, a research geneticist and weather recorder at Amherst College, died in 1992.
Dorothy came to Amherst in February 1939 to be Branch Librarian at the Jones Library (North Amherst branch). Following her marriage in June of 1940 she worked in Converse Library at Amherst College for three years. She returned to work at the college in the mid-1950's, first as Secretary in the Astronomy Department and then for 21 years as Secretary in the Economics Department, retiring in 1987. She had been active in the Amherst Girl Scouts and she was a member of Grace Episcopal Church, the Thursday Club, and the Amherst Historical Society.
One of Dorothy's favorite sayings, learned early in life, was "You do what you have to." Her parents, immigrants from England and Scotland, were servants on Beacon Hill in Boston and they lost their jobs, their savings, and ultimately their lives during the Depression years. Dorothy resolutely worked her way through Simmons, building a circle of nine friends called the Robins, and she kept these friendships all her life. Arriving in Amherst a city girl, she adapted to farm life when she and Philip moved to South Amherst, learning to put up food, butcher chickens, and chase runaway cows. She wrote about these times in "100 Years at the Corner" (Harvesting History: Amherst Massachusetts Farms 1700-2010), celebrating her family's ties to the community.
Friends and family meant everything to Dorothy, and in her early 50s she traveled to Britain to reconnect with the relatives her parents had left behind decades earlier. Many happy trips to the Orkney Islands followed, along with emails and phone calls. After retiring from Amherst College, she kept in touch with former students and "her boys," the members of the Economics faculty, and through the years the number of names on her birthday card list continued to grow. She loved nothing more than having her family home to visit and keeping the wood fire burning, and she will be greatly missed.
Dorothy is survived by four children: Richard T. (Donna) of Spring Hill, FL; Elinor I. Goff (Chris, died 2007) and Carolyn I. Dingman (Joe), both of Bryn Mawr, PA; Donald F. (Sally) of Worthington, MA; five grandchildren and six great grandchildren. She is also survived by her dear friends, the Kosakowski family of Hadley.
A memorial service will be held in Grace Episcopal Church on Saturday, September 20, 2014 at 2:00 p.m. There are no calling hours. Burial will be private. Memorial contributions may be made to the Amherst Historical Society, 67 Amity Street, Amherst, MA 01002. Obituary and memorial register at www.douglassfuneral.com.
Service details, Social networking, Memorial Guestbook and Slideshow are available here.
AMHERST, Blanche (Doleva) Orrell passed away Aug. 17, 2014 at the Center for Extended Care at Amherst. Born Nov. 3, 1925 in Amherst, she was the daughter of the late John and Margaret (Lecko) Doleva. Blanche was a graduate of Amherst High School and Northampton Commercial College. She was a longtime member of the Amherst Garden Club and the Hampshire Bird Club. Blanche loved the Red Sox. She was predeceased by her husband Kenneth H. Orrell in 2005. She is survived by her five sons; David Orrell and his wife Carol of Shutesbury, Bob Orrell of Sunderland, John Orrell of Florence, Bill Orrell of Hadley and Steve Orrell of Pelham; as well as many grandchildren and great-grandchildren. Blanche wants to thank the friends and staff at the Center for Extended Care at Amherst. You are the best. Memorial donations may be made to the charity of your choice. Services and burial will be private. There are no calling hours. Obituary and memorial register at www.douglassfuneral.com.
Service details, Social networking, Memorial Guestbook and Slideshow are available here.
Holyoke, MA – Jerome Weidenfeld, 87, passed away peacefully this past Tuesday morning August 12, 2014, at the Holyoke Soldiers' Home. He was a first generation American, born on September 6, 1926 in the Bronx, NYC to Fannie Goltzman and Saul Weidenfeld.
He now joins his late wife Barbara Louise (Diehl) Weidenfeld at the Jewish Community of Amherst Cemetery in Shutesbury. He leaves behind three sons, Robert Weidenfeld of Davis, California, David Weidenfeld of Easthampton, MA and Mark 'Moshe' Weidenfeld of Brooklyn, NY and their respective spouses as well as four grandchildren and many nieces and nephews.
Jerry attended Stuyvesant High School in NYC but left before he graduated to enlist in the Army Air Force in 1944. He was later given an honorable discharge after a tragic car crash in which his mother and uncle were killed and his father was critically injured. At age 21, he married his first wife Evelyn Pytel and had a son, Robert.
Some years after Evelyn's death due to illness, he met and later married Barbara in 1960 and had two sons David and Mark (Moshe) and settled in Massapequa, Long Island. Jerry worked as a machinist/electrician and later as an industrial arts teacher in the New York City Public schools. During these years, Jerry developed his skills as a craftsman, working with pottery, ceramics, and jewelry.
The family later relocated to Amherst where Jerry worked at the TRW factory in South Hadley and later as a custodian at the University of Massachusetts. He sold his crafts at various art shows and he was a regular vendor at the campus center at UMass. In addition to his talent with crafts, Jerry loved music and taught himself to play the mandolin, guitar and most notably, the harmonica, which he continued to play until the last week of his life.
Jerome had a life long passion for issues of social justice and along with both of his wives had participated in such causes as the Civil Rights movement, the Vietnam anti-war movement, and working for freedom for Soviet Jewry. He and Barbara were members of the Amherst chapter of the ACLU and taught ESL together at the UMass workplace education program in their later years. Jerome was also a skilled handyman, designing and helping to build a home in Shutesbury, where he and Barbara lived for many years.
Shortly after losing Barbara in February, 2013 he became a resident at the Holyoke Soldiers' Home where he lived for the remainder of his days. Obituary and memorial register at www.douglassfuneral.com.
Service details, Social networking, Memorial Guestbook and Slideshow are available here.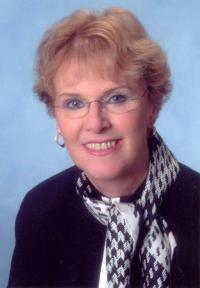 Amherst, Ernestine "Tini" Sawicki passed away Tuesday, August 12th, at Beth Israel Hospital in Boston after a 28 year battle with breast cancer. Born in Amherst on North East Street, July 20, 1942 to Cleon (Deceased) and Alice [Pratt] Booth, she graduated from Amherst – Pelham Regional High School in 1960.
Tini began her career as a secretary for Jones Neylon Insurance. She obtained her real estate license and began her career as a Realtor in 1974 with D.H. Jones Real Estate. She remained with D.H. Jones until 1988 when she decided to start her own business. During her tenure as a Realtor, she was President of the Hampshire Franklin Board of Realtors, Realtor of the Year in 1986 and again in 2000, received the Milton H Shaw Distinguished Service Award for Outstanding Volunteer Leadership in the Massachusetts Association of Realtors and in 2006 received the Amherst Chamber of Commerce award for business. At the State level she served as the Massachusetts Association of Realtors Vice President. She has been recognized by Babson College and the Commonwealth Institute as being one of the Top 100 Women led Businesses in Massachusetts.
She loved giving her time to her local community and was actively involved in the Rotary Club, Amherst Survival Center, Amherst Chamber of Commerce and the Caring for the Future campaign for Cooley Dickinson Hospital.
Tini lived in Amherst all her adult life. She enjoyed traveling the world, staying active, and strived to inspire others. She ran several marathons including the Boston Marathon, Dublin Marathon, Marine Corps. Marathon, The Walt Disney World Half Marathon, and the New England Danskin Women's Triathlon. In 2011 Tini participated in the Pan Mass Challenge with her son Scott together raising over $11,000 for cancer research at the Dana Farber Cancer Institute in Boson.
She is survived by her mother Alice (Pratt) Booth, her two sons and their spouses Richard Sawicki Jr. (Barbara) of Erving, Scott Sawicki (Denise) of Shutesbury. Four grandchildren, Kevin Sawicki of Amherst, Christian Sawicki of Erving, Sean Sawicki and Brittany Dawson of Shutesbury and Erin Sawicki of Shutesbury, one great-granddaughter Madison Sawicki of Shutesbury.
She is also survived by her two brothers and their spouses, Cleon "Buzzy" Booth (Dora) of Pelham and Ernest "Ernie" Booth (Carol) of Northampton, and her beloved black lab, Libby. Tini is predeceased by her sister Bernice Stratton.
Calling hours are at Douglass Funeral Home in Amherst from 5 p.m.-8 p.m. Thursday, August 21st, and a memorial service will be held at Wesley United Methodist Church, 98 North Maple Street, Hadley, MA at 11a.m. on Friday, August 22nd. In lieu of flowers contributions can be made to The Amherst Survival Center, PO Box 9629, North Amherst, MA 01059, Cancer Connection, 41 Locust Street, Northampton, MA or a cancer charity of your choice. Obituary and memorial register at www.douglassfuneral.com
Service details, Social networking, Memorial Guestbook and Slideshow are available here.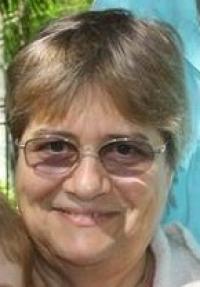 AMHERST, Linda M. Ramirez, 67, of Pondview Dr., Amherst, MA passed away on Monday, August 11, 2014 after a long battle with renal disease. Daughter of the late John J. and Marion Fazio, Linda was born in Malden, MA on May 9, 1947 and raised in Wakefield, MA. After graduating from Wakefield High School in 1965, she continued onto Fitchburg State College and graduated in 1971. Linda channeled her love for Special Education by teaching for the Central Berkshire Regional School District in Dalton, MA from 1971 to 1974. She impacted the lives of many children through her work as a home daycare provider for over 15 years while raising her own three children. Valuing relaxation and healing practices, Linda soon became a Reiki Master. She was an active part of the Pittsfield, MA community for 36 years then moved to Amherst, MA in 2010 where she loved listening to classical music and especially enjoyed the sounds of Josh Groban.
Linda was loved like no other and is survived by her husband, Angel G. Ramirez, Jr. of Amherst, MA, daughter Bethany K. Ramirez and her husband Arthur Prokosch, son Christopher J. Ramirez and his wife Andrea Nivling Ramirez, and son Brandon S. Ramirez and his wife Myneco Taylor Ramirez. Linda is also survived by two grandchildren whom she loved and adored, Owen W. Ramirez and Maria C. Ramirez, a brother John A. Fazio and a sister Patricia Fazio Franklin of New Hampshire, a sister Jean Fazio Dale of Rhode Island, a brother Peter Fazio of Arizona. Her brother Edward Fazio passed away in 2008.
In lieu of flowers, donations can be made in Linda's memory to the Palliative Care Department of Baystate Medical Center, the Hospice Program at Baystate, or the renal dialysis department also at Baystate.
There will be a Celebration of Life Memorial Service on Tuesday, August 19, 2014 at 10 AM. The service will take place at the Douglass Funeral Service, 87 No. Pleasant St., Amherst, MA. Obituary and memorial register at www.douglassfuneral.com.
Service details, Social networking, Memorial Guestbook and Slideshow are available here.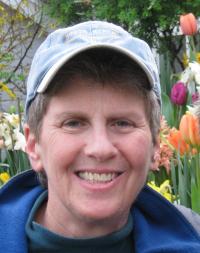 HADLEY – Pennie H. Marcus passed away July 29, at age 61, from metastatic melanoma.
Pennie was an educator in the full sense of the word. She taught and advised students in Adult Basic Education, GED and college programs throughout her long career and was also a Learning and Disabilities Specialist. Hers was an adventurous and curious mind. She explored history, nature, poetry, art and social issues, sharing her love of learning with students and friends.
Pennie was passionate about making education accessible to everyone including women, people from diverse backgrounds, low-income learners, and those challenged by physical, mental health or learning disabilities. She often included readings about the Civil Rights movement in her classes, and recognized the activist roots of the Americans with Disabilities Act of 1990 that helped shape her own career.
Pennie earned her Bachelor's degree and Master of Education in Psychology of Reading at Temple University in Philadelphia, where she grew up. She taught at Temple, LaSalle University, and Philadelphia Community College. She also coordinated an educational program for hundreds of adult students in a community-based ABE/GED program at the Lutheran Settlement House Women's Program, and volunteered in the founding years of the Mount Airy Learning Tree. Moving to Northampton in 1988 she taught at Holyoke, Greenfield and Berkshire community colleges.
In Chicago, Pennie was a Learning Assistance counselor at Loyola University before going on to establish and manage the school's Services for Students with Disabilities. Returning to the Northampton area in 2000, she worked in the Office for Students with Disabilities/ Deaf Services at Holyoke Community College for a dozen years until retiring in 2012. She then volunteered with The Literacy Project.
Pennie's commitment to education went beyond teaching and advising students. She was also a dedicated union member of the Massachusetts Community College Council. Pennie was often the "go-to" person among professional staff at HCC regarding their union rights and she encouraged people to get involved in union activities. In 2003 she spearheaded a union vote at HCC against the U.S. invasion of Iraq. She also represented HCC at the state level on the Board of Directors of MCCC. Pennie remained active as a retired member of the Massachusetts Teachers Association, supporting the progressive EDU (Educators for a Democratic Union) caucus.
In addition to her education activism, Pennie marched for lesbian rights, helped organize the Amherst Fair Housing Now! coalition, and backed local efforts to promote fresh local food, food coops and food security.
Pennie was full of life. She was a natural athlete, loved to have fun, laugh, play games, sing songs, attend concerts, watch birds, go to the beach. An energetic vegetable gardener, Pennie was often happiest with her hands in dirt. She cooked wonderful soups, stews, and ratatouilles from her homegrown food and generously shared the fruits of her garden and garden knowledge with others.
Pennie is survived by her beloved wife of 32 years, Deborah Levenson. They were married in May 2004 when it became legal in Massachusetts. She is survived, too, by her dear brother, Arthur Marcus of Miami Beach, FL, and several cousins including Richard and Phil Pless of Ashfield, MA and Phil's wife, Linda Taylor; Susan Berman of Massapequa, NY; and Annette & Ed Schleyer of Lake Worth, FL. Pennie also leaves behind many close and loving friends in Philadelphia and Massachusetts and others, including colleagues and students, whose lives she touched.
A memorial service to celebrate Pennie's life will be held at 2:00 p.m. on Saturday, Sept. 13 at the Friends Meetinghouse in Northampton, 43 Center St. Contributions in her honor may be sent to The Literacy Project, 15 Bank Row, Greenfield, MA 01301. Obituary and memorial register at www.douglassfuneral.com.
Service details, Social networking, Memorial Guestbook and Slideshow are available here.
AMHERST, Kann Prak, a most remarkable woman, died Monday night at home surrounded by 4 generations of her family.
Kann was born in Kom Pong Chanang Province, Cambodia in 1938. She grew up in a farming village surrounded by extended family. Kann married in Cambodia and had four sons. Her husband, a General in the Cambodian Royal Army, and her eldest son, Sokhiem Mao, a doctor at Phnom Penh Hospital as well as a medic in the army, predeceased her as victims of the Khmer Rouge regime. Kann and her youngest son escaped a death march and they fled Cambodia with her other sons. After a stay in Thai and Indonesian refugee camps, she and two of her sons arrived in the United States in April of 1982. Luckily, she found her fourth son and his young family living in Amherst.
Kann immediately secured a job and learned English. In August of 1988, she bought a house in North Amherst with her youngest son and sponsored her four sisters and their families. Her positive acts in her later years included fund-raising to rebuild Buddhist Temples that were destroyed during the war in Cambodia.
Kann is survived by three sons and their wives: Sokha Mao and Ny Mao, Sokhen Mao and Sreymom Mao, Sokhan Mao and Mom Yim Mao, 9 grandchildren: Sokhanath, Sokvana (Alex Lee), Sokvanara Mao, Rotana, Rotanak, Leikana, Ratha Mao, Sokaldara, Sovanmolika Mao, and three great grandchildren: Alisha, Justin, Mariah Lee as well as her sister and brother-in-law, Ky Prak and Noy Sin and many nieces and nephews. She was predeceased by her sisters Kom Prak and earlier this year Kim Prak and Kao Prak.
Services will be at the Santivana Wat (Buddhist) Temple at 144 Buffam Road in Pelham on Saturday at 10:30 AM. Cremation will take place Sunday in Springfield. In lieu of flowers, donations may be made to the Santivana Wat in Pelham. Obituary and memorial register at www.douglassfuneral.com.
Service details, Social networking, Memorial Guestbook and Slideshow are available here.