Archive for the 'Obituaries' Category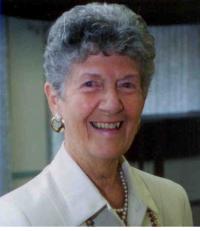 Amherst, Dorothy Jayne (Hatch) Shumway Czeczot, passed away on Tuesday, October 6, 2015 at the home of her son, Alan, in Amherst. She would have been 93 on October 21.
She was born in Springfield, Ma on October 21, 1922 to the late Frank E. and Irene (Phelps) Hatch. Dorothy graduated from Technical High School in Springfield in 1940. She attended the Womens' College of the University of North Carolina, Mass State, and Northampton Commercial College.
For many years she worked as office manager for her former husband's business, Philip. E. Shumway, Inc./ General Contractor. She owned and operated The Viking, a women's dress shop, located both in Northampton and South Hadley. She was also a real estate broker in the area.
She is survived by her son Alan Shumway and his family of Amherst, Ma and her daughter, Jayne Shumway and family of Gilmanton, NH., her daughter in law, Ann Marie Shumway and family of Stuart, FL., her two step daughters, Mary Garboski and family of Pelham, NH and Paula Silva and family of Dacona, CO., Dorothy is also survived by her sister, June Torrey of Cape Elizabeth, ME. and her family, her sister in law, Fran Hatch of Conway, Ma. and her former husband, Philip E. Shumway of Amherst, MA. Dorothy was loved by her 10 grandchildren, 12 great-grandchildren
and 1 great-great grandchild.
She was predeceased by her son, Scott Shumway of Amherst in 1977, her husband of 24 years, Edwin Czeczot in 2011, and her brother Harold Hatch of Conway, MA in 2014.
Private funeral services will be held Saturday Oct. 10, 2015 at the Douglass Funeral Service, Amherst. The services will be conducted by the Rev. Stuart S. Shumway, her nephew, a minister at First Baptist Church of Stuart, Florida. Private burial will follow in Wildwood Cemetery, Amherst.
In lieu of flowers, please make a donation in Dorothy's name to the Friends of the Amherst Senior Center c/o Bangs Community Center, 70 Boltwood Walk, Amherst, MA 01002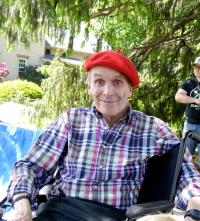 Robert Avery Barrett died September 25, 2015 in Leeds after battling ALS. He was born March 31, 1932, the only child of Doris Pierce of Amherst and H. Avery Barrett of Brattleboro, VT. He was pre-deceased by his son, Robert Avery Barrett, II, in 1978, and by his former wife, Judith Anderson, in June 2015, whom he still loved. They supported each other as they both fought the same disease. He is survived by two daughters, Melanie Barrett Freitag and her husband, Christopher of Hadley and Pamela Barrett Lasser and her husband, Philip, of New York City, and four granddaughters, Melissa, Rebecca, Valerie, and Alexandra.
Bob received a BA from Colgate and a masters in Russian Literature from Columbia. He later earned a PhD while living in California. His love for languages inspired him to learn French, Russian, Spanish, Italian, Polish, and German. During the Korean War he served in Alaska as a specialist in the army in covert operations [and monitored Russian Communications]. He loved to run; he completed several marathons and on his lunch hour he would "run flights of stairs." He ran up the Empire State Building, 86 floors and 1576 steps, multiple times and he came in second in his age category in some of the competitions.
Bob loved words. His father gave him his first dictionary for his ninth birthday, and he was a reader of English, Latin, French, Russian, and German dictionaries throughout his life. He had a great joi de vivre. He loved people and talked with everyone he met; he never slipped into a room quietly.
Bob had a lifelong interest in spiritual growth, studying, finding meaning in, and practicing a variety of spiritual disciplines. He loved listening to and composing music, and was accomplished on the clarinet. He inspired his grandchildren to play instruments and his granddaughter Rebecca began playing the clarinet on one he gave her. [He was connected to all his grandchildren through music.] He was an avid photographer.
For most of his life, Bob was an editor for several journals and organizations, including the Statistical Bulletin at Metropolitan Life, the Natural Resource and Defense Council, and Science and Medicine. In the 1990s, when he lived in Hadley, he worked at Hopkins Academy in the Resource room helping students who were struggling with their academic work.
In 2004, Bob moved to Ikaria, Greece where he composed symphonies, enjoyed hiking, and appreciated the freedom he found being away from what he felt was a deteriorating American Political System. In 2012, he was forced to return to the United States for medical care as his ALS became more pronounced.
Bob had a long and varied life and will be remembered by his family for teaching them to live lives of gratitude. His mantra, "Always and Everywhere to give thanks to God for our infinite blessings," was all embracing and included nature, birds, animals, music, people, friendship, and exercise.
Bob's family would like to thank the staff at Highview for their loving care. A celebration of Bob's life is being planned for Friday evening, October 9, 2015. His family requests people perform Random Acts of Kindness in his memory. Donations can be made to the ALS Society.
Naples, FL – Raymond C. "Big Dad" Aldrich, 89 years old, passed away peacefully on September 19, 2015 surrounded by his loving daughters at their home in Naples, FL. Ray was born on June 24, 1926 in Pelham, MA, the son of Walter and Doris (Campbell) Aldrich. He was raised in Pelham and attended Amherst Regional Schools. He left High School to enlist in the US Navy. He proudly served aboard the Submarine USS IREX during World War II. Ray returned from the service and worked in the automotive business. He and his brother founded Aldrich Auto Supply in Amherst in 1959. He was a beloved and important member of the local community. Ray retired from his business in 1988. He was an avid golfer and a devout family man. Ray's love of golf kept him busy in retirement. He worked in the Pro shop at Hickory Ridge Golf Club in Amherst until he moved to Florida in 2002 to golf year round. He worked in the Pro shop at his Florida golf course until he was 88.
Ray was predeceased by his wife Joan P. (Kelley) Aldrich in 1983. He is survived by his wife Beverly Cook of Trinity, FL and her family of 10 children and numerous grandchildren and great grandchildren. He is survived by three siblings: Walter S. of Holyoke, MA, Donald B. of Port Charlotte, FL, and Joan Yorke of York, ME, and many nieces and nephews.
Ray is also survived by three children, four grandchildren, and three great grandchildren: Michael R. and Elaine (Gonski) Aldrich, their daughter Christina and her wife Sharon Ward, Mike's son Timothy and his wife Dina (Gifford) Aldrich, Mike's daughter Jennifer, her partner Athell Bennett and their children Athell and Jordan; Kelley A. Aldrich and her sons Kevin Crutch and his wife Nicole of Bonita Springs, FL, and Eric Copithorne and his wife Wendy and their son Ian of Ipswich, MA; and Ellen (Aldrich) Witham and her husband Donald of Naples, FL.
Ray was a great family man and a friend to all. His humor and laughter will be greatly missed by his family and many friends. Calling hours will be at the Douglass Funeral Service, 87 North Pleasant Street, Amherst on Thursday, October 15, from 4:00 to 7:00pm. A funeral mass will be held at St. Brigid's Church, 122 North Pleasant Street, Amherst on Friday, October 16, at 10:00am with a burial at St. Brigid's Cemetery in Hadley.
In lieu of flowers, donations may be made to Avow Hospice, 1095 Whiporwill Lane, Naples, FL 34105.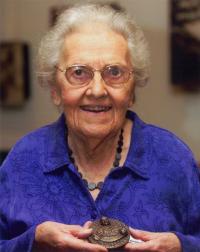 Amherst, Janina M. Czajkowski Esselen, 100, died Friday October 2, 2015 at the Hospice of the Fisher Home in Amherst.. She was a professor emeritus of the Dept. of Nutritional Sciences at University of Connecticut in Storrs.
Born on May 11, 1915, the eldest daughter of John W. and Aniela (Orszulak) Czajkowski she was raised in Hadley and graduated from Hopkins Academy. She obtained a B.S. degree in 1936 from the Univ. of Mass. in Amherst and two Masters degrees, one from Cornell University and the other from Harvard. In 1963 she earned an Ed. D. from Boston University.
Jan worked as a dietitian in the U.S. Army during WW II. Her career at UCONN began in 1947 in the School of Home Economics and she moved to the Department of Nutritional Sciences in 1972 to start the community nutrition program. Dr. Czajkowski Esselen was a pioneer for EFNEP (Expanded Food and Nutrition Education Program) and under her leadership Connecticut was one of several states that ran pilot nutrition programs for low income families with peer nutrition educators from the community. Jan worked with leaders at USDA in Washington on many community nutrition initiatives. She led this program until her retirement in 1983.
During her career she wrote a series of booklets on the foods and traditions of New England, France, Poland, China and Hawaii, to name a few. She authored a weekly column, "Table Talk," for the Hartford Courant for many years. In her retirement she continued her interest in nutrition through many professional organizations and was a life long learner with the LIR (Learning in Retirement) Program at UMASS.
After her retirement she moved back to the Amherst area and in 1985 married William Esselen with her 93-year-old father walking her down the aisle.
She leaves sisters Nellie Griffin and Bertha Clark, sister in law Angeline Czajkowski, all of Hadley. Richard Esselen, stepson and wife Dianne of Westwood, MA, grandchildren: Sandra Higgins and husband Michael, Cheryl, Richard, Jr. and 3 great-grand daughters. She leaves many devoted caregivers, nieces and nephews and their families. Her husband, William Esselen, her sister Mildred and brothers Joseph and John predeceased her.
A Mass of Christian burial will be held Wednesday October 7, at 10:00 am at Our Lady Seat of Wisdom Chapel at the Newman Catholic Center, University of Massachusetts. A calling hour will precede the service from 9:00 – 10:00 am in the Chapel. Burial will follow in Wildwood Cemetery, Amherst.
In lieu of flowers, donations may be designated to the Janina M. Czajkowski Scholarship in Community Nutrition. Please make checks payable to: The UConn Foundation, Inc. and forward to the following address: 2390 Alumni Drive Unit 3206, Storrs, Connecticut 06269 or The Newman Catholic Center, 472 N. Pleasant St., Amherst, MA 01002.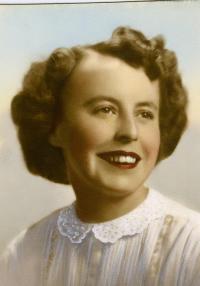 Amherst – Norma Dick Filios passed away peacefully on Friday, September 25th at home holding her husband's hand. She was born August 10th, 1922 in Lawrence, Massachusetts to Kathryn (Mahoney) and Walter Dick.
Norma grew up in Worcester, Massachusetts, graduating from Classical High School. During her high school years, she was a trumpet player and a baton twirler; as an avid musician she played in a dance band, the Dix Sisters with her 3 sisters. She went on to graduate from Mary Washington College of the University of Virginia in 1945 studying education and music. After graduating from college, Norma taught music in Pocatello, Idaho and played in the Southern Idaho Symphony. She then moved on to become Music Supervisor at Hopewell, Virginia. Eventually, she returned to Massachusetts to teach music at Auburn High where she put together a full Marching band despite starting the year with only 4 musicians.
While teaching in Auburn, she met her husband, Frederick A Filios and they were married in June 1952. They settled in Amherst where they started their family that grew to eight children. While living in Amherst raising her children, Norma was an active member of the community as a Girl Scout leader and volunteer for school and community events. She was a parishioner of St Brigid's Church, and a long standing member of the Daughters of Isabella, serving as regent for several years. They moved to Panama in 1965 returning after a few years when they discovered their youngest child was profoundly deaf. In 1969 Norma started her Masters of Education of the Deaf at Smith College, graduating in 1970. She taught at Clarke School for the Deaf in Northampton from 1970 to 1987. During her years at Clarke, she thought of her students as an extension of her family. As the senior class advisor she led 15 class trips to Washington DC, even gaining recognition in the Congressional Record for her caring and devoted service as a teacher.
She will be deeply missed by her loving husband of 63 years, Frederick A Filios, along with their children Kathryn Finn of S Deerfield; Walter and wife Suzanne of Gulfport, Mississippi; Paul and wife Maria of Alexandria, Virginia; Teresa Korpita and husband John of Sunderland; William and wife Larissa of Malden; Marita Magnant and husband Gary of Topsfield; Elizabeth Tyler and husband William of Hadley; Laurie Blanchard and husband Daniel of Southborough; her 20 grandchildren Michael, Danette, Bridget, Socorro, and Teresa children of Kathryn; Kimberly, Jason, Sarah, Paula and Patrick children of Paul; Ksusha and Marina children of Teresa; Salvatore son of Bill; Ross, Sage and Grace children of Marita; John and Kathryn children of Elizabeth; Georgieanna and Annabel children of Laurie; and 3 great grandchildren Emily, Sophia and Jonathan from the Finn family; her sisters Marita Stratton of Lee, Arlyne Dick of Falmouth, brother Walter and wife Judy of Bradenton, Florida, and sister-in-law Marilyn Dick of Austin, Texas. She was predeceased by sister Paulyne Dick, brother Raymond Dick and son-in-law John Michael Finn.
Visitation will be held Wednesday, Sept 30, from 5:00 – 8:00pm at the Douglass Funeral Service, Amherst. A Mass of Christian Burial will be held Thursday, October 1, at 10:00 am at St Brigid's Church, Amherst. Burial will follow in St. Brigid's Cemetery, Hadley.
In lieu of flowers, the family kindly requests memorial donations to St Brigid's Church, 122 North Pleasant St., Amherst, MA 01004, or to Clarke Schools for Hearing and Speech, 45 Round Hill Road, Northampton, MA 01060, www.ClarkeSchools.org.
Obituary and memorial register at www.douglassfuneral.com
Amherst, Dallas L. Darland of Amherst, MA died on Saturday, 19 September 2015 after a long battle with lung cancer. He was 72. He is survived by his wife of 53 years, Ursula, his son Christopher and his partner Sara DeNobrega, the many Darland, Fritz, and Rhodes family cousins, and wonderful friends both far and near. He loved them all. Dallas retired in December 2006 after nearly forty years as a senior-level administrator and Executive vice president at universities and colleges in Massachusetts, Maine, New York, Washington, DC, and Georgia. He began his career in 1967 at Five Colleges, Inc., then worked in the Chancellor's office at UMass. Several years later he returned as the Director of Development for the University from 1978-1987. Born in Jackson Hole, Wyoming, his ashes will join those of his beloved father, mother, and brother, David in the Snake River. A local memorial service will be held in the new year. Please make donations to the Hospice of the Fisher Home (www.fisherhome.org)
Albert M. Berkowitz, of 20 Bayon Drive, South Hadley, died at the age of 94 on September 19, 2015 at Baystate Medical Center in Springfield.
He was born in New Rochelle, New York, June 27, 1921, the son of the late William S. and Ethel (Cohen) Berkowitz. He attended New Rochelle High School and received a bachelor's degree from New York University in 1942.
Following four years in the U.S. Maritime Service in World War II, he joined the Manager's Staff of the National Symphony Orchestra in Washington, D.C. in 1946. He was one of the founders of Arena Stage in Washington, D.C., which grew to become the flagship of the American community theater movement, and served as an officer and member of its Board of Trustees from 1950 until 1991.
In 1949, he left the National Symphony Orchestra staff to become Assistant Manager of the Hayes Concert Bureau in Washington, which served as the local presentation auspices for the leading classical musical artists, opera and dance companies, and orchestras of the world. Following ten years in this position, he entered the School of Library and Information Science of the Catholic University of America in Washington and received a Master of Science in Library Science degree in January, 1961. He subsequently served for five years as Branch Librarian in the District of Columbia Public Library System. In 1966, he joined the National Library of Medicine at the National Institute of Health in Bethesda, Maryland, retiring as Chief of the Reference Services Division in August, 1984.
He was married to Mary C. Magnum for several years before her passing in 1973. He married Edith A. Strickland in 1974. Edith passed away in 2006.
Mr. Berkowitz was recipient of the Director's Honor Award of the National Library of Medicine in 1976. He was a member of the national library honor fraternity, Beta Phi Mu, and was a founding member and first president of the chapter at The Catholic University. He was designated a Fellow of the Medical Library Association in 1985 and a Distinguished Member of the Academy of Health Information Professionals by the Association. He received a Certificate of Merit from the US Department of Health and Human Services upon his retirement in 1984.
He is survived by his stepson, Ted (Arlene) Strickland of Chattanooga, Tennessee as well as his grandson, Daniel (Jessica) Strickland and their children Nathaniel Cowles and Asher Charles Strickland; his five granddaughters, Kimberly (Robert) Tucker of Egg Harbor Township, N.J., Emily (Matthew) Carter of Topsham, ME, Eva Rodd of Portland, ME, Abigail (Joel) Rodd of Cooperstown, NY and Amanda (Mark) Rodd of New York, NY; great-grandchildren, Charles, James, Ella, Annie, Elliot, Esme, and Leo; his nieces Wendy Cook of Niskayuna, NY, Dorothy Berke and Natalie Berke Smith of Sacramento, CA.
A Celebration of Life will be held in Berky's honor at Applewood in Amherst on October 18th at 10:30 am.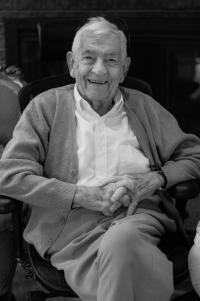 Amherst – Kurt Maximilian Hertzfeld, a resident of Amherst, Massachusetts since 1968, died at the Fisher Home in Amherst on September 13, 2015. He was born October 9, 1918 in Grado, Italy (then Austria) where his father was stationed in the Austrian army, but was brought to Vienna when he was 10 days old. He is survived by his wife of 28 years, Dorothy Wiesner Hertzfeld; five daughters: Elizabeth Hertzfeld, Anne Drapalski and her husband Henry, Susan Rice and her husband Norman, Nicole Wiesner Mobley and her husband Robert, Hillary Wiesner; and a daughter-in-law Patricia Hertzfeld the wife of his son Kurt M. Jr. who sadly died unexpectedly in 2002. He is also survived by eight grandchildren: Mary King, Elon Hertzfeld, Emily Rice Hashim, Adam Rice, Joseph Drapalski, Nora Drapalski, Tanner Hertzfeld Richards, and Zachary Hertzfeld Richards. Also five great grandchildren: Haley King, Hanna King, Barry Hertzfeld, Drew Hertzfeld and Benjamin Hashim. His first wife of 44 years, Nora Alfs Hertzfeld died in 1986.
Kurt received a BA from Harvard College in 1941, Magna cum Laude, Phi Beta Kappa and in 1942, an MBA from the Harvard Business School where he was elected a George F. Baker Scholar. He was drafted into the U.S. Army while still an Austrian citizen and received his Certificate of Naturalization on August 9, 1943. He served three years in the Army, appointed to rank of Captain in 1946, and received an Honorable Discharge from the Armed Forces on the 15th day of December, 1952.
After working at the Ford Motor Company in Dearborn and a small motor manufacturer in Rochester, NY, he was asked to join Boston University as Business Manager. In 1958 he was appointed Vice President and Treasurer of Boston University. In 1968 he accepted the appointment as Treasurer of Amherst College. He retired from Amherst College in 1983. He was also Chairman and CEO of two Manufacturing Companies, The Exolon Company of Tonawanda, NY and The Permattach Diamond Tool Company of Milford, NH.
He was active in professional and charitable organizations. For many years he was Secretary-Treasurer of the Eastern Association of College and University Business Officers and also served that organization as President. He was a longtime member of the Board of Trustees of the College Entrance Examination Board and the Educational Testing Service. In the local community he served as Chairman of the 1970 Community Chest Drive and was on the Boards of Hospice, the Cooley Dickinson Hospital, and the Community Foundation of Western Massachusetts.
Kurt enjoyed keeping up with world and local news, reading magazine publications and history, and following the stock market. His family called him Mr. Fix It, and he liked carpentry and woodwork, flowers, gardening, yard work and pool cleaning, and birds and animals at his Sunset Avenue home. That was where he also housed and befriended graduate students of UMass and local colleges coming here from numerous countries. He taught some of them to drive, showed them how to open bank accounts, and he improved their English speech with a German accent. He was a man with boundless energy and many hobbies. He collected various clocks of all kinds and sizes. He had a large collection of three monkeys, over 100 "See No Evil, Hear No Evil, and Speak No Evil" monkeys from all over the world.
Perhaps Kurt's main hobby was collecting at flea markets and antique stores. He was an expert on silver and glass and had a large collection of glass goblets. He collected Wedgwood plates made in the 1930s with designs from various colleges and universities and enjoyed buying and selling them on eBay. He kept busy on his computer for e-mail, personal letters and research, and he enjoyed traveling the world for business and particularly for pleasure. He was a member of Grace Episcopal Church in Amherst, having had his confirmation on March 22, 1942, at Christ Church Cambridge, certified by the Bishop of Massachusetts at that historic church on Harvard Square.
Kurt was a gentleman with old world style, born handsome, modest and proper, and he never approved of paper plates even at picnics. He was a tough businessman, respected for his honesty and fairness, willing to give advice and counsel to anyone who asked for it, and he always looked on the positive side of life with a beautiful smile that drew comments even to his last days in hospice.
In his own words, "America afforded me the opportunity of a good education, an interesting professional life, longtime friends, and above all the privilege and blessing of a great family. I tried to acknowledge this good fortune by being supportive of family and friends and serving the communities I lived in to the best of my ability. I sincerely hope that after my death my family and friends will say, 'He succeeded.'"
Memorial donations may be made to Hospice of the Fisher Home 1165 N Pleasant St, Amherst, The Community Foundation of Western Mass P.O. Box 15769 Springfield, MA, 01115-576, or The Amherst Woman's Club 35 Triangle St, Amherst.
A celebration of life will be held at 11am on Saturday, September 19, 2015 at Grace Episcopal Church in Amherst, with a reception to follow at Grace Church. Burial will be private.
Obituary and memorial register at www.douglassfuneral.com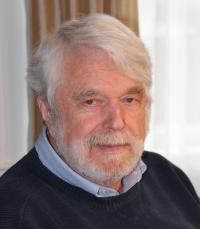 Donald Drake Rose, D.D.S. (November 25, 1924–September 1, 2015), 90, formerly of Binghamton, New York, died at his home in Haydenville, Massachusetts. He was predeceased by his first wife of 44 years, Margaret Mary (DiLello) Rose of Binghamton, and survived by his second wife of 21 years, Patrice Woeppel. He is also survived by his three sons, John and Jeff of Binghamton and Joseph of New York City, his daughter Jennifer and her husband Shawn FitzMaurice of Milton, his grandson, Ryan FitzMaurice, and stepson Jamal Berkeley, his wife, Ann Podesta, and their twin boys, Jeremy and Justin.
Don was a veteran of both the U.S. Army and Air Force and practiced dentistry in Binghamton. He enjoyed sailing, golf, hiking, computers, writing, and photography, and he was deeply involved in the civil rights and the human growth potential movements. He had been active in musical theater, community organizations, the dental society, computer and camera clubs, and the Unitarian Church. Most recently, he was leading a life story writing seminar. Don loved traveling, re-watching classic movies, eating good food, and singing snatches from the many Broadway shows he had seen.
A Memorial Service/Life Celebration will be held on Saturday, October 17, 2015 at 11 a.m. at Douglass Funeral Service in Amherst. In lieu of flowers, donations may be made to the VA Leeds Medical Center, 421 N. Main Street, Leeds, MA 01053; or to the Cooley Dickinson VNA & Hospice, 168 Industrial Drive, Northampton, MA 01060.
The family would like to express their heartfelt appreciation to the staff of the VA for the extraordinary care, competence, and expertise provided for our beloved husband and father; and to the staff of All About You Professional Home Care and the Cooley Dickinson Hospice for the incredible, skilled, and compassionate care and support provided by staff throughout.
Burial will be at the Massachusetts National Cemetery, Bourne, MA.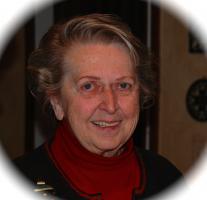 Amherst, Marlene Rose Christiansen, 81, of Amherst, MA died unexpectedly September 6,
2015 at Cooley Dickinson Hospital. Marlene was born in Irvington, NJ on
November 24, 1933 to Madelyn and Joseph Cymanski. Married to the late Richard
C. Christiansen. Marlene is survived by her five children: Madelyn
Christiansen (Steven Bradley) of Pelham, MA; Maryanne Christiansen of Marlton,
NJ; Paul Christiansen of Amherst, MA; Peggy Garber (Michael) of Holmdel, NJ and
Dianne Malabanan (Alan) of Brookline, MA, and her cherished grandchildren, Kyle
Garber, Allyson Bradley, Ryan Garber, Shannon Bradley, Jacklyn Bradley, Alexa
Christiansen and Christian Malabanan. She also leaves her sisters, Virginia
Falcone (Richard) Jackson, NJ and Doreen Machette, Toms River, NJ and her
brother, the late Joseph Cymanski, of Edison, NJ and their families.
Marlene was a homemaker and a volunteer at several hospitals. Once her children were
older, she went to work at Mass Mutual and later at JCPenney where she retired.
After retiring she enjoyed working at the Academy of Music. She loved spending
her time with her family, hosting Christmas Eve, going to the beach, and
vacationing in Maine with her friends. One of her hobbies was making creative
cakes for all her grandchildren's birthdays. She was a gentle, caring,
wonderful mother, adored grandmother and friend. She will be greatly missed.
There will be a private committal service at Bourne National Cemetery. If
you would like to make a donation in memory of Marlene, Susan G. Komen Breast
Cancer Foundation, Inc. (1-877-465-6636) was close to her heart.