Archive for the 'Obituaries' Category
AMHERST, Bessie Hawley Ryznic, 83, died on March 10th at her home. Born on Jan. 11, 1931 in Pelham, MA she was the daughter of the late George and Gladys (Sherman) Hawley. Bessie's purpose and labor of love in her life was her children and grandchildren. One of her favorite sayings about family was that her jewels were not around her neck but are those who follow her. Bessie was predeceased by her husband Joseph Ryznic and two sons, George and Gerald. She is survived by her son Joseph and his wife Julie Ryznic of Amherst, two daughters; Marianne Descavich of Oxford, NE and Darlene Descavich of Amherst, 8 grandchildren, 7 great grandchildren and 1 great-great grandchild. A graveside memorial service will be held at a later date. Obituary and memorial register at www.douglassfuneral.com.
Service details, Social networking, Memorial Guestbook and Slideshow are available here.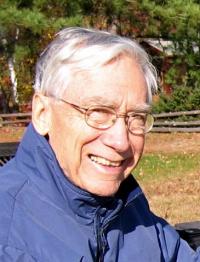 EASTHAMPTON, Sidney J. Claunch, Jr., passed away peacefully at the Soldiers Home in Holyoke, MA on Monday, February 17, with his wife of 59 years, Pearl (Patty) at his bedside.
Sidney was born in Humboldt, Tennessee on April 17, 1922 to Lura Frances Dungan and Sidney Johnson Claunch, Sr., but spent his youth in Oakwood, Ohio, a suburb of Dayton. After graduation from Oakwood High School in 1940, he worked as an apprentice tool and die maker at National Cash Register in Dayton.
He served in the Infantry in WWII from 1943-1945 in the European Theater and was a Purple Heart recipient. After the victory in Europe he was to be deployed to the Pacific, but halfway across the U.S. by train word was received that the Japanese had surrendered and he was subsequently discharged from service.
After returning home, he entered Ohio University in Athens, where he received a bachelor's degree in economics. He received a masters and doctorate in economics from the University of Wisconsin, Madison. It was at the University of Wisconsin that he met a fellow graduate student, Pearl Grapel. They were married in 1954 and spent seven years in Reno, Nevada, where Sidney taught economics and management at the University of Nevada, the sole university in the state at the time. The family moved to Amherst, Massachusetts in 1961 where Sidney joined the management department in the School of Business at the University of Massachusetts, now the Isenberg School of Management, where he taught until his retirement in 1986. He and Pearl moved to the Lathrop Retirement Community in Easthampton, MA, in late 2008, where Pearl still resides.
Sidney loved classical music and opera and had a vibrant baritone voice. He was an inventive "maker and fixer" in his home workshop. He loved the outdoors, especially hiking with family and friends. He had a lively intellect and was an avid reader with a particular interest in history, especially American history. His family was a great source of pleasure and joy to him and he will be greatly missed by them.
Sidney was a man of humility and principle, who believed in always doing the right thing, because it was the right thing to do—a commitment he practiced in both his private and professional life.
In addition to his wife, he is survived by his daughters Anne Claunch, Helen Claunch, and Emilie Chmiel and her husband Matthew, all of Connecticut; his sisters, Earline Grice of Kettering, Ohio, and Christine Smith and her husband, Dr. William Smith of Dayton, Ohio; and his sister-in-law Lillian Claunch of Seattle, Washington. He was predeceased by his younger brother Dr. Marion Joseph Claunch of Seattle, Washington.
Sidney was cremated, as was his wish. A memorial service will be planned for later in the spring. In lieu of flowers, his family asks that those who wish to remember him do so in the form of kindnesses to others. Obituary and memorial register at www.douglassfuneral.com.
Service details, Social networking, Memorial Guestbook and Slideshow are available here.
Virginia Scott, Professor Emerita of Theater at the University of Massachusetts at Amherst, died at her home in South Amherst on March 1, 2014. She was 79.
Virginia Scott was an internationally recognized scholar, author and teacher in the field of Dramaturgy. Adam Gopnik, reviewing Moliere: A Theatrical Life for the New Yorker said: "She is a refreshing guide. She has an excellent eye for period detail and fills the empty corners of Moliere's life with neat pen-portraits… and unfussy accounts of his dealings as an actor-manager." Publisher's Weekly said: "As the first substantive English-language biography of Moliere since 1930, this is a happy arrival for students of the theater and of French literature and culture."
Among her many honors were the George Freedley Award for Outstanding Contribution to the Literature of the Theater; the Outstanding Scholar Award from the American Society for Theater Research; and the 2011 Barnard Hewitt Award for Outstanding Research in Theatre History. She has been a Guggenheim Fellow, a Fellow of the Camargo Foundation (twice), and has received several awards from the National Endowment for the Humanities, including a Senior Fellowship. Published works include The Commedia dell'arte in Paris (University Press of Virginia, 1990), Molière: A Theatrical Life (Cambridge University Press, 2000), Performance, Poetry and Politics on the Queen's Day: Catherine de Médicis and Pierre de Ronsard at Fontainebleau, with Sara Sturm-Maddox (Ashgate, 2007), Tartuffe: A Critical Edition with Constance Congdon (Norton, 2008), and Women on the Stage in Early Modern France (Cambridge University Press, In Press).
Virginia Scott described herself as "a late-blooming academic." In a 2010 interview in The Frenchmag, she said "Finally, when I was 50 I received a fellowship from the Guggenheim Foundation that enabled me to spend a sabbatical in Paris and begin archival research for my book on the Comédie-Italienne. I realized then that, although I had enjoyed wearing my many hats, the one that best suited me was research and historical writing."
Virginia Lee Peters was born in St. Louis, Missouri, on March 2, 1934, the only child of Grace (Blackwell) Peters and Lee Henry Peters. Her mother was a nurse and her father drove a car for a funeral home. When Ginny was fourteen she played Jo in a production of The Little Women and began her life in the theater. After receiving a Bachelor of Arts degree from the University of Iowa, she spent the next four years in New York City. She then returned to Iowa for an MFA in Playwriting and, finally, a PhD in History and Criticism of Theater.
Virginia was a founding member of the Department of Theater at the University of Massachusetts, where she served as a Professor of Dramaturgy and Playwriting. She was also a Visiting Professor in Dramaturgy at the Tufts University Department of Drama and Dance. Her translations of Moliere's plays (some with her former playwriting student, Constance Congdon) have been widely produced in regional theaters. Her original produced works include the plays Letter to Corinth; Bogus Joan; Lesser Pleasures: A Secret Opera (music & lyrics by Joshua Rosenblum); and A Living Exhibition of Sweeney Todd.
As a child of the Depression and the Progressive Era, Virginia was a passionate believer in the importance of affordable public higher education, a cultural value that gave her a superb education, and a social principle she championed throughout her long career. To that work, she brought her vast knowledge of history and social conditions, her diligent research in the theater archives in this country and in France, and her demands for honesty and excellence in her students' writing, interpretation, and theater production. In these ways she helped her students build a solid foundation for their own teaching and research careers or for their professional lives on stage and in film. She eagerly followed their accomplishments as dramaturgs, directors, designers, playwrights, and actors whose work was seen in New York and Hollywood, and in regional theaters and classroom across the country and abroad. She took great pleasure in her students' many successes.
Virginia had a life-long appreciation of France and French culture. She was an excellent cook and delighted her family and her friends with many beautifully cooked meals. In recent years she traveled a good deal, most often to Paris, her favorite city.
Virginia died peacefully in her home in South Amherst after a year-long illness. The cause of death was bile-duct cancer. She is survived by her three children with former husband Nicholas Scott: Peter Scott (Suzan Scott, Bozeman MT); Garet Scott (Kevin Thomsen, Upper Nyack, NY); Sarah Scott (Peter Arensburger, Riverside, CA) and nine grandchildren. Memorial gifts in lieu of flowers may be made in Virginia's name to SOS Children's Villages International (sos-childrensvillages.org) and to VNA Hospice of Cooley-Dickinson (vnaandhospice.org). A Memorial Celebration of Virginia's life will take place on May 3, 2014 at the Amherst Women's Club.
Service details, Social networking, Memorial Guestbook and Slideshow are available here.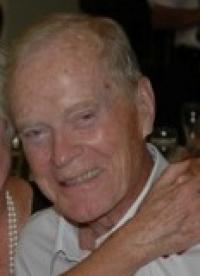 PELHAM, John McAndrews of Pelham passed away on March 6 at the Redstone Rehab Center surrounded by the love of his family. John was born on February 2, 1928 in Cleveland, Ohio. He was the only son of Edna and James McAndrews. John enlisted in the Army immediately after completing high school and attended Case Western Reserve University under the GI Bill, graduating from the School of Architecture. As a registered architect, he worked in New York City for Harrison and Abromowitz, the designers of the Metropolitan Opera House in Lincoln Center. He later had his own design firm in upstate New York after which he settled in Amherst designing elderly housing for the Farmers Home Administration. John was an avid golfer and talented watercolor artist. His paintings have been displayed in various galleries in the area. He was a member of the Orchards Golf Club for many years and then joined the Amherst Golf Club. He was also a member of the American Institute of Architects.
John is survived by his wife of 55 years Patricia Mulcahy McAndrews, his son James and wife Lisa and his daughter Kathleen and her husband John Forsythe. The couple was also blessed with six grandchildren, Carly, Tyler and Todd McAndrews and Kaitlin, Jack and Megan Forsythe.
Calling hours will be on March 15 from 11 am to 1 pm at the Douglass Funeral Home in Amherst. Memorial donations may be made to the Alzheimer's Association. Obituary and memorial register at www.douglassfuneral.com.
Service details, Social networking, Memorial Guestbook and Slideshow are available here.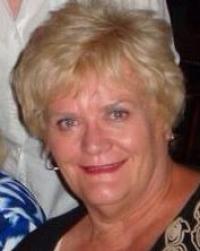 BELCHERTOWN, Lorraine A. "Sue" (Strong) Warner, 64, of Belchertown, passed away Wednesday March 5th, 2014 at UMass Medical Center in Worcester following a lengthy and courageous medical battle.
She was born March 17, 1949 in Hardwick, Vermont to the late Leslie E. and Olive E. (Hogaboom) Strong.
She lived in Vermont until the age of 10 when her family moved to Amherst, Ma. Her Vermont family and roots remained a very important part of her life until the end.
She was a 1967 graduate of Amherst Regional High School where she made many lifelong friendships. She was employed by the University of Massachusetts for over twenty years until her retirement in 2012.
Sue is survived by her four children; Sheri Thayer and her husband Stephen of Colrain, Robert and his wife Amy of Belchertown, Pamela Rogaleski and her husband Barrett of Hatfield, and Kimberly Adamczyk and her husband Jason of Westfield, eight cherished grandchildren; Samantha and her husband Jayk, Scott, David, Barrett Jr., Jillian, Adam, Joseph, and Madison, and her precious new great granddaughter Kaylene Rose. She leaves behind her brothers whom she thought the world of; Michael and his wife Cindy, David and his partner Frank, and Stephen and his wife Chris, several nieces, nephews and cousins.
Calling hours will be held at Douglass Funeral Service, Amherst, MA, Monday, March 10th from 5pm-8pm. A Mass of Christian Burial will take place in Saint Brigid's Church in Amherst, Tuesday, March 11th at 10am, followed by burial at Calvary Cemetery in Hatfield.
In lieu of flowers donations may be made to the charity of your choice in memory of Sue. Obituary and memorial register at www.douglassfuneral.com.
Service details, Social networking, Memorial Guestbook and Slideshow are available here.
Millbury – Rosa R. Roco, 86, passed away Wednesday, March 5th, 2014, at the Millbury Health Care Center.
Born July 16, 1927, in Boston, she was the only child of Clyde and Helen (Senior) Land. Rosa leaves her daughters, Tracey Bias and her companion Gregory Gaffney of Worcester, and Amy Russo and her husband Ed of Leicester; her step-son Ted Roco and his wife Mary of Amherst; and her grandchildren Christina, Sean, Michael and Giuliana Russo, Jim White, and Melissa and Angela Roco; and her great-granddaughter Hailey Heckman. Rosa was predeceased by her husband Theodore "Ted" Roco, her son Steven White and her grandson Jonathan Butler.
Raised and educated in Arlington, MA, Rosa subsequently audited courses in English Literature and Journalism at HarvardUniversity. After living out of state, including in Kansas and Brooklyn, New York, she returned to Massachusetts where she settled in Amherst to work and raise her family. She worked at AmherstCollege for 25 years as the Supervisor of the Offices of Administrative Services and MailingCenter. Later Rosa worked at Hospice of Hampshire County. Rosa was an avid reader of mysteries and thrillers, and also enjoyed walking and fishing. But her favorite pastime was visiting the seashore, especially her beloved Gloucester.
After retiring, Rosa moved to the Worcester area to be closer to her daughters and their families. Before her recent move to Millbury Health Care Center, she spent the last few years at Christopher Heights Assisted Living in Webster, where she enjoyed living in her lovely private apartment, and was also treated like family by the dedicated staff.
A calling hour will be held Monday, March 10, 2014 at 10 am at the Douglass Funeral Service, Amherst, with a short service immediately following. Burial will follow at Wildwood cemetery in Amherst. Memorial donations may be made to the American Heart Association. Obituary and memorial register at www.douglassfuneral.com
Service details, Social networking, Memorial Guestbook and Slideshow are available here.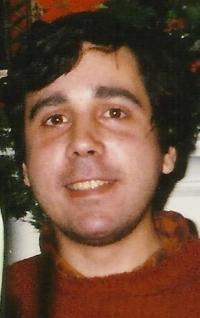 Kurt Evan Grillo, 48, of Amherst, MA, died Wednesday, February 26th, 2014.
He was born November 17, 1965 in New York City and attended Amherst Public Schools and Rumsey Hall School in Washington, CT where he played on the football team.
He studied music and classical piano from the age of 7. Later on he performed in recitals and entered the National Young Pianist Competition at the New England Conservatory of Music in Boston, MA. In 1978 he won a 1st place prize in a skateboard competition. He practiced Sleight of Hand and Magic for parties and Elementary Schools. He also created 8mm Animated Films and was a gifted artist. In 2002 Kurt had an exhibition of his artwork in a Northampton, MA Gallery.
Kurt was kind and considerate and also had a wonderful sense of humor and a penchant for good food. He had an encyclopedic knowledge of Blues, Rock & Roll and Jazz music.
Kurt is survived by his Mother, Nancy Roskill of Amherst, Father, John Grillo of Wellfleet, MA, Brother Jamieson Grillo and his wife Lydia along with their three children Asia, Gianna and Kira.
A private memorial service will be held at a later date. Obituary and memorial register at www.douglassfuneral.com.
Service details, Social networking, Memorial Guestbook and Slideshow are available here.
Nancy J. McAllister
Oct. 7, 1948 – Feb. 19, 2014
Amherst, Mrs. Nancy J. McAllister, 65, of Amherst, MA and Sarasota, FL passed away unexpectedly at her home in Florida with her loving husband, Robert W. McAllister of 24 years and daughter at her side on February 19, 2014. Born in Gloversville, NY she was the daughter of Shirley (Tyrrell) and Albert W. Hoff. She is survived by her daughter Beth (Ron) Podsiadlo, their children Victoria and Amanda, her son Matthew (Colleen) Henry, their children Kyle and Logan, her step-daughter Gretchen (Rob) Archambault, their children Neris and Tighe and her step-son Robert (Mariela) McAllister and their son Robbie. She is also survived by her beloved mother, Shirley Hoff and siblings Dawn (Robert) Berry, Richard (Linda) Hoff, Cheryl (Doug) Bauman, Evelyn (Robert) Procita, Mike (Janet) Hoff, and Barbara (David) Wager, along with numerous nieces and nephews. A Memorial will be held at 10:00 AM on Saturday, March 15, 2014 at the South Congregational Church, 1066 So. East St., Amherst, MA. In lieu of flowers, donations can be made to the Autism Speaks Foundation. Obituary and memorial register at www.douglassfuneral.com
Service details, Social networking, Memorial Guestbook and Slideshow are available here.
LEVERETT, Herschel G. Abbott, 92, died at his home in Leverett on March 1, 2014. He was born May 4, 1921 in WoodstockMaine, the son of George and Elva Abbott. He continued to maintain his connection to his roots in Maine throughout his lifetime. Herschel was predeceased by his wife of sixty years, Beth (Kennedy) Abbott.
Herschel was a junior at the University of Maine when Pearl Harbor was attacked. He immediately enlisted in the United States Navy V7 Program. Upon graduation in 1943 he reported for service and one day after receiving his commission he married Beth Kennedy. He served three years of active duty and twenty-four years in the Naval Reserve.
After his active service in the Navy he continued his education and obtained his Masters degrees in Biology and Forestry from HarvardUniversity. He joined the faculty of the University of Massachusetts in 1953 and remained there for thirty-three years. He was the recipient of numerous awards for his contributions to the forestry profession. Herschel was admired by his students and pushed them hard to learn about the diverse forests that dominate the New England landscape. He was particularly fond of, as well as adept at, managing white pine stands and identifying wildflowers and unusual flora. Even during a short walk in the woods Herschel would invariably provide a wealth of knowledge to his companions.
In the late 1980's he was instrumental in establishing and funding several scholarship funds at the University of Massachusetts including The Herschel G. Abbott Award for Forestry. Herschel also practiced what he preached. With his friend and colleague J. Harry Rich, he acquired and managed several woodlots including the property now known as the J. Harry Rich State Forest in Groton, Massachusetts.
Herschel enjoyed antiquing with a special interest in Currier & Ives prints. He was also an avid hunter and cherished fishing for native brook trout in small New England streams.
There will be a private burial in Woodstock, Maine. Obituary and memorial register at www.douglassfuneral.com.
Service details, Social networking, Memorial Guestbook and Slideshow are available here.
Amherst, Wilfred "Robbie" Ames Robinson passed away peacefully on February 27 at the age of 93 after a brief stay at the Center for Extended Care in Amherst. Born in 1920 in Amherst, MA, to Harold and Fanny Blanche (Ames), Wilfred attended the Amherst High School.
Before Robbie was drafted into the war, he was a very good baseball player. He started at the age of five or six and played with 20-30 year olds at times, just for fun. He played for the high school team when he was old enough, as well as playing for multiple area teams, such as Pelham, Sunderland, Haydenville, and South Hadley. "His senior year record was 500 hits."
Robbie was a Sergeant in the Army during WWII. When the war was over and he was back in America, he thought he should pursue a baseball career. He tried out for the Washington Senators "but they only offered $25 which wasn't much". Because he had a wife at home, he decided not to take the job. He was a true Red Sox fan and loved to play golf, fish and play cards. Wilfred is remembered for his expertise as the Produce Manager at the former Louis Foods Supermarket which was the local grocery store in downtown Amherst for many years.
Robbie married the love of his life; Molly May (Kenzie), whom he met during his assignment in the Army as a Military Police Officer in England during the war. Besides his wife, Molly, of 69 years, he leaves his two daughters, Pamela (White) and her husband Thomas of Pelham, MA, Lynn Watson and her husband Gary of Mashpee, MA, his two granddaughters, Kristin White and Megan White, a step grandson, Cliff Watson, his sister in-law, Barbara Robinson and several beloved nieces and nephews and great nieces and nephews.
Wilfred was pre-deceased by his brothers Everett, Earl, Sanford, Larry, Sterling and his sister Dorothy.
Funeral services will be held Thursday, March 6, at 11:00 a.m. at the Douglass Funeral Service, Amherst, with burial following in North Amherst Cemetery. A calling hour will precede the service from 10:00 – 11:00 a.m.
The family would like to thank the staff at The Arbors of Amherst, the staff from Life Choice Hospice and the staff at The Center for Extended Care for all of their love and care during this very difficult time.
In lieu of flowers memorial donations may be made to Life Choice Hospice, 15 Midstate Drive, Suite 215, Auburn, MA 01501. Obituary and memorial service at www.douglassfuneral.com.
Service details, Social networking, Memorial Guestbook and Slideshow are available here.