Archive for the 'Obituaries' Category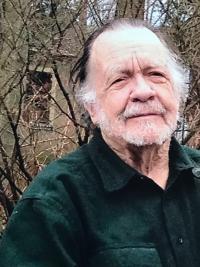 Charles William Heffernan (January 11,1929 – January 8, 2022) passed away peacefully at home in Amherst, just shy of his 93rd birthday. Son of William
Heffernan and Alice Roberts Heffernan, Charles was born in E. Waterboro, ME where he grew up until he attended New England Conservatory as a piano
major earning a Music Certificate. After teaching music in rural Maine for eight years, Charles married Ethel Briggs (now Meg Worcester) in 1957 and attended the University of Michigan, earning his Bachelor/ Master of Music Degree and a Doctoral Degree in Music Education.
Charles' university teaching career led him to the University of Washington, Oakland University (MI), Arizona State University, the University of Toronto, and the University of Massachusetts. Through his steady, patient guidance, fine
musicianship—all peppered with his dry wit—he inspired and influenced
countless students, community chorus members, musical theater casts and others throughout his career and into retirement.
Beyond his 50-year teaching career, Charles held passions for opera and
riding his motorcycle. Through the years, he also developed his philosophy of
"kinship with all life" inspired by his rural upbringing, and love for all animals no matter how large, small, or seemingly inconsequential. He felt connected to them all.
One of Charles' great priorities was his daughter, Priscilla. He devoted
continuous love and support to her as she grew up, teaching her to play the
piano, and taking into consideration how each of his career moves would also impact her. Later, he continued to be a wonderful grandfather to his two
granddaughters.
Charles spent much of his retirement with his beloved partner of 26 years, Bob, and their dog, Henry. He continued to conduct, first as the director of the Keene Chorale and then the Quabbin Valley Pro Musica Chorus. He enjoyed
visits from his family and friends and traveling to Maine to visit other family members.
Charles is survived by his longtime partner, Robert Cyr, daughter, Priscilla Johnson, son-in-law, Daniel Johnson, and granddaughters, Hannah Johnson and Emily Collins.
A service will be held at a later date. In lieu of flowers, please send donations
to the Dakin Humane Society https://www.dakinhumane.org/index-old.html
Memorial guestbook at www.douglassfuneral.com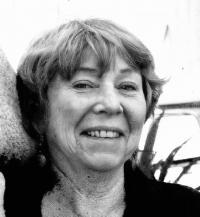 Susie Lowenstein, passionate musician, activist and gardener, passed away peacefully in her Amherst home on January 8th at the age of 95, surrounded by her loving children and close friends.
Susie spent a lifetime loving music, learning to play the piano at four years old. She studied music at Bard College and continued her education with a Master's degree in Music Composition from Columbia University. A highlight of her career was studying under Leonard Bernstein at the Tanglewood Summer Music Festival. She was known for her house concerts in San Francisco and Amherst, playing chamber music and some of her own compositions. Her musical reach was widespread in the Pioneer Valley, as an accompanist for Smith and Amherst Colleges, an organist, private instructor, and attendee at local musical events.
In addition to her musical career, Susie was deeply involved in women's rights. She was a founding member of the Abortion Rights Fund of Western Massachusetts, the all-volunteer organization dedicated to helping people pay for abortion care. She was a strong supporter of Tapestry Health, dedicated to reproductive rights and HIV prevention. Susie was also deeply involved in local and national politics. She was a tireless fund-raiser for the Democratic Party, her outreach extending to wherever she lived, whenever it was needed. She will be remembered for her dedication to these communities.
With her first husband, Jerold Lowenstein, Susie raised a family in San Francisco in the 50s and 60s. In 1972 she forged a new life, moving to Amherst to marry her adored and adoring husband, the architect Peter Kitchell, who died in 1999. They leave seven children, eleven grandchildren, and three great-grandchildren.
Susie created community in every sphere of her life. Her heart and home were open to family, friends, and strangers alike. She will always be remembered for her epic Thanksgiving celebrations, at which there were rarely fewer than thirty guests. For every occasion, she would say, "Bring an orphan." To the end of her life, she was making new friends, including the Amherst Garden Club and her reading, poker-playing, and swimming groups. Ready at a moment's notice to set another place (or ten!) at her table, she will be missed for her irreverent humor, her outspokenness, and her constant hospitality and generosity.
Douglass Funeral Home in Amherst will help to arrange a celebration of her life this summer. Their website for condolences is at www.douglassfuneral.com
Donations in her name may be made to the Abortion Rights Fund: www.ARFWM.org; Jacob's Pillow Dance Festival, www.jacobspillow.org; or Treehouse, www.treehousefoundation.net.
On Thursday, November 25, Elizabeth Alice Harris peacefully joined the angels in heaven. Born on January 22, 1937 in Warrington, England during World War II, she survived countless German rocket attacks and air raids. During one air raid she hid in a radio cabinet and fell asleep until after the air raid was over. Her family had thought that she had become a victim of the air raid, until she awoke later and came out. During another air raid she almost drowned in a bomb shelter. She, along with her siblings, had to scavenge for food and coal to survive.
In her late teens she met and married an American Serviceman who brought her to the United States. She mothered seven children by him until the two divorced some years later.
In 1971 she met the love of her life, Jack Harris, who would later become her husband in 1973. The two spent forty-eight blissful years together through thick and thin, traveling the United States and Europe. They had one child together.
Alice, as those close to her called her, loved to trout fish and was an avid bowler at the Northampton Bowling Alley, where she bowled on Thursday nights in a league for close to thirty years. She was most proud of the 7-10 split that she once picked up and talked about it for years. She loved to knit and crochet, or "crotch'it," as she liked to say.
She was certainly one-of-a-kind and not afraid to speak her mind and tell you what she thought in the only way she could. They certainly broke the mold after her. There is and always will be a void in the lives of those that loved and knew her.
She is predeceased by her daughters, Patty, Kathy and Dotty. She is survived by her husband, Jack, her daughters, Kimberly and Sherri, and her sons, George, David and Joshua. She was a grandmother and great-grandmother to many including her granddaughter whom she raised, Michelle Riopelle.
Calling hours for Alice will be held at Douglass Funeral Service in Amherst, Thursday January 20, from 4:00 – 6:00 PM. In lieu of flowers, the family has requested that donations be made to the Alzheimer's Association of Massachusetts. Memorial guestbook at www.douglassfuneral.com
Dick wanted to be remembered for the love of his family that he left behind. His children, Julia and Nick, his daughter-in-law, Dana, his grandchildren, Davey, Ellie, and Teddy, and of course, Carolyn, his wife and partner in all life's adventures. Dick's world brimmed with friends, classmates, neighbors, and colleagues; he drew people to him at every stage of his life and never left them behind. It was not uncommon to find him in conversation with classmates from kindergarten or high school, all of whom were still dear friends. This is the man Dick was; once he drew others to him, they were always a part of his life.
Dick was born and grew up in Chicago, then moved east to attend Groton and then Yale. After graduating, he became an urban planner and took great pride in his work on housing integration in Chicago, San Francisco, New York, and Boston. At age 50 he left urban planning to settle in Amherst to follow his passion in a new career as a writer. He earned an MFA in creative writing from Vermont college, and went on to a prolific writing career as a poet and a short story author. His work earned many honors, including Pushcart Prize recognition and the Paris Review/Paris Writers Workshop International Fiction Award. He published four books of poetry, short stories, and non-fiction, all illustrated with his rich, complex artwork.
Dick's family was his overwhelming joy, whether in his study of his ancestors dating back to the early 1800's, or in celebrating the birth of his youngest grandchild, Teddy, in 2021. Dick's passion for family history brought the past to life as he aptly narrated, documented, and shared the lively stories of the Bentley clan. He loved a good argument, or maybe a discussion on politics, history, literature, and lately, the meaning of life. His questions were endless, his laughter boundless. Stories of growing up abounded and sharing time with his nieces and nephews was often a part of dinner conversation. Thanksgivings in Amherst were the highlight of every year as Dick held court in the candle light of our Amherst home, encouraging others to take a turn at reading a poem aloud to the table, reminding us that in his childhood, all poems would have been memorized.
His sketches, pastels, watercolors, and collages filled his home with the creative spirit that embodied him. Dick will be remembered reading, always reading, most likely Cheever or Fitzgerald, or with pen in hand deftly putting into words the world he saw or felt each day of his life. One of his last moments found him with a special friend at his bedside, reading to him from "Oh What a Paradise it Seems," a title that embodies Dick's view of life. We are so grateful to the hospice of the Fisher home, who provided Dick with comfort and dignity in his peaceful death at home, surrounded by his loved ones.
Dick lived in a world of words, written, read, and spoken with the many who knew and loved him. We would like to close with some of his writing, words that continue to speak to us although his is gone.
"To die is to lift us without limits." Dick Bentley, Leaving Chicago
"If time were like the tide, we would surge into the future then rush back into the past." Dick Bentley, Landlocked, All Rise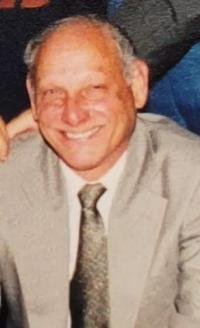 It is with heavy hearts that the family of Benjamin Rodriguez announces his passing on January 7, 2022. Benjamin was born in Humacao (Barrio Mariana), Puerto Rico and was the middle of thirteen children (Pablo, Carmen, Marcelina, Anastacio, Juan, Benjamin, Modesta, Jesus, Luis, Andres, Rosa, Miguel, Ana) to his parents, Antonio Rodriguez and Juana Carrasquillo.
He was born into poverty and his early life's experiences cemented his core values: hard work, religion, sense of justice and belief in education. He graduated high school from Colegio San Antonio Abad in Humacao and attended St. John's University in Minnesota for two-years on a scholarship before completing his B.A. at Catholic University in Ponce, Puerto Rico. He met the love of his life and married Gladys Serrano in 1964. After the birth of their first child, Ivette, his family relocated to New York City where he worked in education. After a brief stint in Narragansett, Rhode Island where his son, Benjamin Rodriguez Jr was born, the family relocated to Amherst, Massachusetts where he would live, work and raise his family for the next 48 years.
At UMass, while earning his M.A (1972) and Ed.D (1975), he was instrumental in creating and served as director of the Bilingual Collegiate Program (BCP) until his retirement in 2002. Working alongside many great administrators and students-whom he remembered until his final day- he and the BCP would recruit, tutor and graduate thousands of students from marginalized backgrounds. He also served as chairman of the board of the New England Farm Workers Council. For his efforts the University of Massachusetts bestowed upon him the Chancellor's Medal for exceptional contribution to the University. However, his true reward was the success of the students and the many friends he made along the way.
Much of his work was done in a suit and tie but he was a "jibaro" at heart and felt most comfortable working the land in shoddy clothing. His annual pig roasts were the talk of the town and he earned the reputation of someone that would always be there to help a friend in need. He rarely missed church and was always the one to give the New Year's toast. He loved sports and was an avid New York Yankees fan.
He leaves his wife of 57 years, Gladys and his pride and joy, Ivette of Chicopee Massachusetts and Benjamin Jr, his grandchildren, Brinley, Elise, Nora and Benjamin III of Suffield, Connecticut and several beloved brothers and sisters.
The family will hold services at a later time due to the Covid-19 pandemic. Ben Rodriguez's remains will eventually lie in the land that he loved, Humacao, Puerto Rico.
The family requests that in lieu of flowers, please send donations in the name of Benjamin Rodriguez to either the UMass Center for Multicultural Advancement and Student Success https://www.umass.edu/cmass/or the American Diabetes Association https://diabetes.org/. For condolences, please visit the memorial guestbook at www.douglassfuneral.com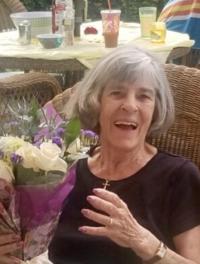 Rosalie Mikalunas passed away peacefully on Sunday, January 8th, 2022 at the Hospice of the Fisher Home in Amherst. Rosalie was born in Holyoke, Ma on February 6, 1949; her fathers birthday, the daughter of Joseph and Mary (Pento) Vassallo. Her childhood was spent growing up in Pelham along with her seven brothers and sister. Rosalie was a graduate of Amherst Regional High school, Class of 1967.
Rosalie married Robert Miklaunas on April 26, 1969.
Rosalie had a passion for baking. For 26 years Rosalie worked as the Head Baker at Wildwood Elementary school. Along with the children, family and friends enjoyed the benefits of Rosalie's joy in baking. Brownies and cookies were made by the dozens. She challenged anyone to make a better Chocolate Chip Cookie. And a challenge never included less than 6 dozen for all to enjoy!! When not in the kitchen, Rosalie could be found watching her Blue Birds in the back yard, a true haven for the birds where family, upon family of blue bird found refuge and unlimited food. Above all Rosalie loved spending time with her cherished granddaughters Makenzie and Mikayla Mikalunas.
Sadly, Rosalie was predeceased by her two sons, Robert on March 15, 2021 and Michael on May 10, 2009. She is survived by her beloved husband of fifty-two years, Robert, her two sweet granddaughters, Mikayla and Makenzie Mikalunas and their mother Kelly Egan, along with sister Carol (David) Orrell; brothers, John (Trish) Vassallo, Michael (Kathy) Vassallo, Robert (Lynda) Vassallo and sister-in law Helen Vassallo. She was pre-deceased by brothers Joseph, Angelo, Paul and Richard Vassallo and many nieces, nephews and cousins.
Private services will be held at Douglass Funeral Service. Friends are invited to attend a graveside service on Friday Jan. 14, at 10:45 AM in St. Brigid's Cemetery, Hadley. Memorial guestbook at www.douglassfuneral.com
Joan B. Olanyk, 92, of Sunderland died unexpectedly on December 16, 2021 at Cooley Dickinson Hospital. She was born on July 5, 1929 in Northampton, Ma the daughter of William Lashway and Myrtie (Nutting) Lashway.
Joan graduated from Amherst High School class of 1947. She married George Olanyk in 1950.
In addition to her parents she was predeceased by her husband George, brothers Edward Lashway, Lawrence Lashway, Leonard Lashway, Richard Lashway and Daniel Lashway, sisters Margaret Poole, Alice Adams, Florence Powers, Helen Adams, Joyce Matuzko and Mary Wilson.
Survivors: Sons William Olanyk and his wife Darcy of Sunderland, Grandsons Zachary Olanyk of Pennsylvania and Alex Olanyk of Sunderland. Peter Olanyk and his wife Liz of Sunderland, Granddaughter Amy Olanyk Petry and her husband Jon, of West Virginia, great granddaughters Ava and Liv Petry. Grandson, Peter Olanyk and his family, Jenn, Lilli and Cicci, of Palmer Ma. Sisters Ethel Bozak of Agwam, Ma, Harriet Eddy of Leverett, Ma, Brothers William Lashway of Williamsburg, Ma and Harry Lashway of Florida. As well as several brother and sister in-laws and their families.
Joan loved spending time visiting family, playing cards, the beach, cooking and spending time with her grandchildren and great grandchildren. Funeral services will be held in the spring. Memorial guestbook at www.douglassfuneral.com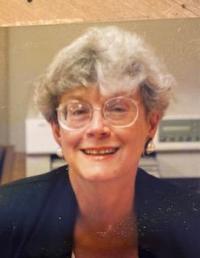 Sally Vanasse passed peacefully at her home in Amherst on December 27, 2021. She was 87 and had been ill for several years. Sally was born and raised in Florence, Massachusetts by her parents, Ruth and Walter Rudy and was the second eldest of four children. She graduated from Northampton High School and attended Northampton Commercial College. She was married to the late Louis Vanasse in 1954 and raised her family in Florence and Amherst. In the mid 70s Sally began her career as a personal banker at the Amherst Savings Bank, then Shawmut Bank, and went on to join the investment team at Hart and Patterson. She retired in 1999. Sally was a third generation Rotarian and a member of the Rotary Club of Amherst for 30 years. She was awarded a Paul Harris Fellow in 2004 in recognition for her service to the Club and community. This award is one of the highest honors Rotary can bestow upon a person. Recipients are Rotarians exemplifying the highest ideal in Rotary: placing service above self. A wonderful mother, grandmother, aunt, great-aunt and cat lover, Sally leaves behind her daughter, Nicole and son-in-law James Guerra of Chevy Chase, Maryland, her beloved grandson, Maxwell Guerra of New York City, and her sisters Ada Weiller of Florida and Betty Stark of Washington. She also leaves many nieces and nephews, and their families, from around the country. Her dear Maine Coon cat, Earl, has been lovingly placed by good friends and is now living in New Hampshire. Sally asked that in lieu of a funeral a celebration of life be planned for later this year. The family is requesting that instead of flowers, donations be made to the Amherst Rotary Good Works Fund Inc. where the monies will be directed to scholarships. Donation checks should be mailed directly to Richard Mathews, 15 Hunters Hill Circle, Amherst, MA 01002. Memorial guestbook at www.douglassfuneral.com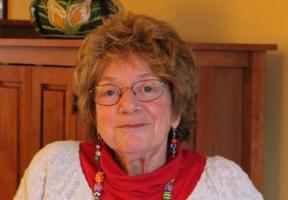 Lois Bass transitioned peacefully on December 30, 2021 in Longmeadow, MA after a short battle with pancreatic cancer. She died just over a week after her 74th birthday, supported by many loving friends and family as well as the very kind staff at JGS nursing home.
Born on December 21, 1947 in Queens, NY to Max and Ruth Bass, Lois was the child of second generation immigrants and held a deep respect for her Jewish roots. Like her ancestors, she was a trailblazer– raised as much by her family of origin as she was by the music and culture of her childhood, and the vibrant family of friends she surrounded herself with.
She attended Martin Van Buren High School, the University of Massachusetts, and earned her Master's of Social Work from the University of Michigan. Lois never stopped learning—about herself, her profession, her community and the world. An expert in Somatic Experience Therapy (SE) and the Trauma Resiliency Model, she taught classes at Smith College School of Social Work in diversity and anti-racism, and ran a psychotherapy practice for over 30 years. For many years she delighted listeners as a disc jockey on WMUA where she played songs of struggle and peace along with music from her childhood and her many international travels. She often took requests from her audience, honoring their life events through music.
When Lois set her mind to something, she found a way to make it happen. In 1982, she (and her former partner, Judith Evans) became one of the first lesbian couples to conceive a baby via artificial insemination, a novel technology for the time. A proud mother (and grandmother), she paved the way for many same-sex families that came after her. An activist, a speaker, and an all-around badass, her commitment to social justice was represented through every aspect of her existence–her art, music, work, and way of being. After Hurricane Katrina, Lois traveled to New Orleans to support First Responders, and later taught SE to clinicians internationally. Lois didn't simply visit a place, but truly immersed herself in the experience of being there. She left this earth with many close friendships around the world.
Lois is predeceased by her parents, Max and Ruth Bass, and her sister Sally Bass Hoffman (2010).
She is survived by her daughter Gwen Bass (Elizabeth Solomon), her stepson Dan Evans (Gayle Evans), her 5 grandchildren Noah Evans, Eli Evans, and Mataya Bass, Michael Bass, and Jonah Bass, her sister Norma Bass, niece Abbe Hoffman (Daryl Sichler), and nephew Jesse Hoffman (Stephanie Hoffman).
The family will hold a virtual memorial service on Thursday, January 6, 2021. Please check Lois' facebook page for details.
https://csulb.zoom.us/j/83042571136?pwd=SmQ4cUM2SXVnZ1NuZGUwb21ibk41Zz09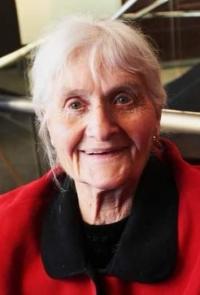 Sophie (Maturniak) Rajter passed away on December 28, 2021 in her home in Amherst on the street where she lived her entire life. She was born August 18, 1927 in Amherst to Hrynko and Anna (Baraniuk) Maturniak, immigrants from the Ukraine. Sophie graduated from the Amherst School system. Sophie worked throughout her life. She was "discovered" picking tobacco in Hadley by a local physician/benefactor who employed her and, in return, help pay her way through Becker College where she graduated in 1947. She began her professional career at Memorial Hospital in Worcester and then at Amherst College in various departments over the years, most notably as a Research Assistant for Professor Oscar Schotte in the Biology Department.
She loved polka music and met her husband Stanley Rajter at local polka dances in Sunderland and Hatfield. They were married in 1950 and continued to live in Amherst. They had 3 daughters- Georgianna, Deborah, and Susan. Stanley and Sophie traveled in their RV across the US and loved to vacation on Cape Cod.
Sophie was predeceased by her loving husband "Stashu", brothers George Maturniak and Michael Matoniak, sister Helen Wright, grandson Jarrad Parkin and son-in-law James Tymkowiche. After Stanley's passing in 1991, she continued in her independent ways by staying in her own home and managing several rental properties despite her advancing years. Until the pandemic, she swam daily at her local health club and didn't give up driving until 2020. After that she loved long rides throughout the New England countryside with her daughters or niece Helen Wright.
Sophie leaves her daughters Georgianna Parkin (Bruce) of Shutesbury, Deborah Tymkowiche of South Deerfield and Susan Hart of Northampton.
She also leaves her grandchildren Kelly Tymkowiche, Dan and Sam Hart, Jennifer Sormanti and many nieces and nephews.
Due to Covid restrictions, graveside service and burial are private. In lieu of flowers, contributions can be made in Sophie's memory to VNA/Hospice of Cooley Dickinson Hospital,The Amherst Survival Center, Dakin Animal Shelter or any local charity of your choice. Douglass Funeral Home of Amherst is handling Sophie's final arrangements. Memorial guestbook at www.douglassfuneral.com