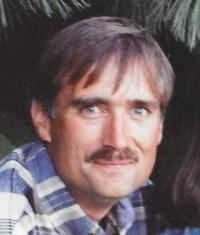 HADLEY, Samuel Chamberlain Koch died of sinus cancer at home in Hadley, MA, July 20, 2014 at age 59.
Sam was born in Boston, MA, the son of the late Albert Carl Koch Jr. and Frances Jean Emery Koch. Growing up, Sam and his family were known to be avid skiers and sailors. He was a graduate of Concord Carlisle High School where he received the "Flag Award" for Civic Contributions and then went on to complete a post-graduate year at Northfield Mount Hermon School in Gill, MA. Sam enjoyed reminiscing about his cross-country bike ride from "Newport, OR to Newport, RI." Sam received a Bachelor of Science from Colby College majoring in History and Environmental Studies and played four years of varsity soccer. His efforts and commitment to Colby Soccer resulted in the creation of the "Sam Koch Award" that is still presented annually for spirit and dedication. Sam took time off from college to go to England to assist his father, a Naval Architect, in building a 60 foot ketch and attempting a trans-Atlantic voyage.
Sam began his soccer coaching career assisting at Boston College and then Brown University. He was Head Coach at Stanford University from 1984 to 1989. In 1991, Sam began his 23 year tenure as Head Coach of the University of Massachusetts Amherst. He led his team to three NCAA tournaments with the memorable run to the 2007 College Cup, the National Semi-Finals. Coach Koch ended his career as the "winningest men's soccer coach" in UMass history with 222 total victories, but Sam's proudest moments were not the wins or the many awards. When his former players would visit and talk about their lives, he felt joy and thankfulness that he was a part of their story and knew that his mentoring and lessons influenced and empowered these grateful young men. Coach Sam was not only well loved and appreciated by his alumni players but also by his peers and support staff. This sentiment is shown by the hundreds of heartfelt tributes written in his name.
Sam is survived by his wife, Suzanne (Patterson) and four children: Christopher, Benjamin, Jeffrey and Katherine. His brother, David Koch of Watertown, MA and his sister, Elizabeth Corwin, her husband Eric and their three children: Matthew, Erica and Zoe of Essex, MA. He will be greatly missed by his Aunt Polly and Uncle Jim Curran, of Hancock, NH. Sam also leaves half-siblings, cousins, nieces and nephews.
Sam loved being a coach, but his family came first as a thoughtful, dedicated husband and a proud, fun-loving father. His happiest and most content moments were at home with his family or on vacation making memories. Sam will be missed on the sidelines at the local Hopkins Academy games and in the audience at his children's performances. He will be remembered for his stories and sense of humor. Sam's legacy will live on through all those who knew and loved him.
Relatives and friends are invited to attend his Memorial Service and Celebration of Life on Sunday, August 3rd at 12:00. The Service is at Northfield Mount Hermon Memorial Chapel. A Celebration at Rudd Field, University of Massachusetts Amherst begins at 3pm.
In true Sam style, this celebration will be casual with food and soccer balls so bring your cleats and a Sam story. As Sam would say at sunrise practices in February "It's a beautiful day to be alive, Gentlemen."
In lieu of flowers, donations may be made in his memory to Koch Kids College Fund at Florence Savings Bank or to a charity honoring Sam's life. Obituary and memorial register at www.douglassfuneral.com.
Service details, Social networking, Memorial Guestbook and Slideshow are available here.