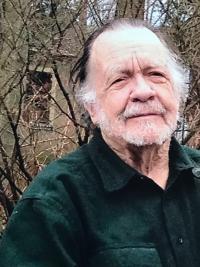 Charles William Heffernan (January 11,1929 – January 8, 2022) passed away peacefully at home in Amherst, just shy of his 93rd birthday. Son of William
Heffernan and Alice Roberts Heffernan, Charles was born in E. Waterboro, ME where he grew up until he attended New England Conservatory as a piano
major earning a Music Certificate. After teaching music in rural Maine for eight years, Charles married Ethel Briggs (now Meg Worcester) in 1957 and attended the University of Michigan, earning his Bachelor/ Master of Music Degree and a Doctoral Degree in Music Education.
Charles' university teaching career led him to the University of Washington, Oakland University (MI), Arizona State University, the University of Toronto, and the University of Massachusetts. Through his steady, patient guidance, fine
musicianship—all peppered with his dry wit—he inspired and influenced
countless students, community chorus members, musical theater casts and others throughout his career and into retirement.
Beyond his 50-year teaching career, Charles held passions for opera and
riding his motorcycle. Through the years, he also developed his philosophy of
"kinship with all life" inspired by his rural upbringing, and love for all animals no matter how large, small, or seemingly inconsequential. He felt connected to them all.
One of Charles' great priorities was his daughter, Priscilla. He devoted
continuous love and support to her as she grew up, teaching her to play the
piano, and taking into consideration how each of his career moves would also impact her. Later, he continued to be a wonderful grandfather to his two
granddaughters.
Charles spent much of his retirement with his beloved partner of 26 years, Bob, and their dog, Henry. He continued to conduct, first as the director of the Keene Chorale and then the Quabbin Valley Pro Musica Chorus. He enjoyed
visits from his family and friends and traveling to Maine to visit other family members.
Charles is survived by his longtime partner, Robert Cyr, daughter, Priscilla Johnson, son-in-law, Daniel Johnson, and granddaughters, Hannah Johnson and Emily Collins.
A service will be held at a later date. In lieu of flowers, please send donations
to the Dakin Humane Society https://www.dakinhumane.org/index-old.html
Memorial guestbook at www.douglassfuneral.com