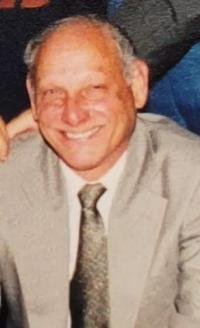 It is with heavy hearts that the family of Benjamin Rodriguez announces his passing on January 7, 2022. Benjamin was born in Humacao (Barrio Mariana), Puerto Rico and was the middle of thirteen children (Pablo, Carmen, Marcelina, Anastacio, Juan, Benjamin, Modesta, Jesus, Luis, Andres, Rosa, Miguel, Ana) to his parents, Antonio Rodriguez and Juana Carrasquillo.
He was born into poverty and his early life's experiences cemented his core values: hard work, religion, sense of justice and belief in education. He graduated high school from Colegio San Antonio Abad in Humacao and attended St. John's University in Minnesota for two-years on a scholarship before completing his B.A. at Catholic University in Ponce, Puerto Rico. He met the love of his life and married Gladys Serrano in 1964. After the birth of their first child, Ivette, his family relocated to New York City where he worked in education. After a brief stint in Narragansett, Rhode Island where his son, Benjamin Rodriguez Jr was born, the family relocated to Amherst, Massachusetts where he would live, work and raise his family for the next 48 years.
At UMass, while earning his M.A (1972) and Ed.D (1975), he was instrumental in creating and served as director of the Bilingual Collegiate Program (BCP) until his retirement in 2002. Working alongside many great administrators and students-whom he remembered until his final day- he and the BCP would recruit, tutor and graduate thousands of students from marginalized backgrounds. He also served as chairman of the board of the New England Farm Workers Council. For his efforts the University of Massachusetts bestowed upon him the Chancellor's Medal for exceptional contribution to the University. However, his true reward was the success of the students and the many friends he made along the way.
Much of his work was done in a suit and tie but he was a "jibaro" at heart and felt most comfortable working the land in shoddy clothing. His annual pig roasts were the talk of the town and he earned the reputation of someone that would always be there to help a friend in need. He rarely missed church and was always the one to give the New Year's toast. He loved sports and was an avid New York Yankees fan.
He leaves his wife of 57 years, Gladys and his pride and joy, Ivette of Chicopee Massachusetts and Benjamin Jr, his grandchildren, Brinley, Elise, Nora and Benjamin III of Suffield, Connecticut and several beloved brothers and sisters.
The family will hold services at a later time due to the Covid-19 pandemic. Ben Rodriguez's remains will eventually lie in the land that he loved, Humacao, Puerto Rico.
The family requests that in lieu of flowers, please send donations in the name of Benjamin Rodriguez to either the UMass Center for Multicultural Advancement and Student Success https://www.umass.edu/cmass/or the American Diabetes Association https://diabetes.org/. For condolences, please visit the memorial guestbook at www.douglassfuneral.com