Archive for the 'Obituaries' Category
Amherst, Irene Therese Shea Drummond, died peacefully December 29, 2016 at the Center for Extended Care in Amherst. Born on May 22, 1931, she is survived by her husband Paul, her daughter Edie Pullen, her sons Peter and David, her grandchildren Nicole and Jessica Pullen and Emily and Katherine Drummond; her sister Nancy Shea Hughes, her daughter-in-law Patricia Drummond and son-in-law Scott Pullen, her goddaughter Rosemary Hughes Grant, and her many nephews, nieces and cousins.
Irene is preceded in death by her parents John and Mary Shea, her infant sons John and Andrew and her in-laws James Hughes, Robert and Henry Drummond and Joan Gibson.
Irene was a graduate of Emmanuel College of Boston and earned her Master's degree in Chemistry from Boston College where she met her husband Paul. Her career ranged from being a research chemist, teaching biology at St. Francis School of Nursing in Trenton NJ, and leveraging her passion of reading – as a Trustee and later as Head Librarian for the Middleport NY library. She enjoyed reading to the children at story hour – often in inventive costumes – and in later years Irene worked at the Jones Library in Amherst MA.
In addition to raising her family, Irene was active with the Boy and Girl Scouts and was an Eucharistic Minister with the Catholic Church for over 35 years. She enjoyed applying her talents as an accomplished artist and socializing with her many friends.
Irene was blessed to have the support of her faith, family, friends, spirit and the excellent care from Deb Hall, Dr. Deborah Smith, Dr. Tina Furcolo and the Center for Extended Care in Amherst.
Irene is going home to God.
A Mass of Christian Burial will be Friday January 6, 2017 10:00 AM at St. Brigid's Church in Amherst. Calling hours will be Thursday January 5, from 5:00 – 7:00 PM at the Douglass Funeral Service, Amherst.
In lieu of flowers, please send a gift to St. Brigid's Church in Amherst MA and St. Vincent de Paul in Dedham MA.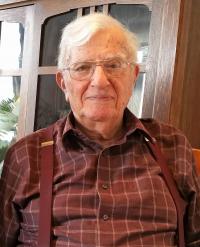 Robert A. Potash, beloved husband, father, and grandfather, Robert A. Potash, Emeritus Professor of Latin American History at the University of Massachusetts Amherst, passed away on December 30, 2016 at age 95. Funeral services will be at the Jewish Community of Amherst on Monday January 2 at 10:30.
Born in Boston, Massachusetts on January 2, 1921, the son of Philip and Sarah (Simes) Potash, Robert was educated in Boston's elementary schools and graduated from the Boston Latin School. He graduated first in his class in June 1938, and entered Harvard College where he majored in history, with Latin America as his special area of interest. Elected to Phi Beta Kappa, he graduated magna cum laude in June 1942. A summons from the Cambridge Draft Board led to his withdrawal from Harvard graduate school and to his induction into the Army at Fort Devens, Mass. on October 17, 1942.
After basic training in the medical corps at Camp Pickett, Virginia, he was accepted into the Army Specialized Training Program (ASTP) in May 1943. In May 1944, he was assigned to the Military Intelligence Training Center at Camp Ritchie, Maryland, and in January, 1945 he was activated for overseas service with the 41st Japanese Order of Battle Team, a unit that was scheduled to join the Headquarters of the Tenth Army in Oahu that was preparing for the invasion of Okinawa. However, their troopship arrived after the main battle was over. As part of the force preparing now for the assault on the Japanese mainland, Potash was saved from harm when the atomic bombing of Hiroshima and Nagasaki helped persuade the Japanese emperor to ask for peace. After the Japanese surrender, Potash remained on Okinawa as a member of the Tenth Army Intelligence section, helping to secure the surrender of the small Japanese garrison on the island of Kume Shima and the repatriation of Japanese prisoners from the Ryukyu Islands. He was discharged from the Army at Fort Devens on February 18, 1946, with the rank of Master Sergeant.
Rob met the love of his life, Jeanne Feinstein of St. Louis, Missouri, in November 1943 when she was a sophomore at the University of Illinois. They began their remarkable 70 year marriage on June 9, 1946. They settled in Cambridge in September 1946, where he resumed his graduate studies in history at Harvard. He wrote his doctoral dissertation on a nineteenth-century industrial development bank known as the "Banco de Avio de Mexico". Published in Mexico in 1959 by the Fondo de Cultura Económica, the book came to be viewed by later generations of Mexican economic historians as a classic work in their field.
He spent most of his academic career at the University of Massachusetts Amherst, beginning as an instructor in 1950 and retiring in 1986 as the Haring Professor of Latin American History. Over the years he had served as head of the History Department, chair of the Committee on Latin American Studies, and director of the University Argentine Program. From 1955 to 1957 he worked in the U.S. State Department's Latin American Research and Intelligence Division where he served as Argentine analyst in the unstable period that followed the military coup that ousted Juan Perón. After resuming his academic post, he embarked on a scholarly study of the role of the military in Argentine politics that established his reputation as an international authority on that country's military. The three volumes of his Army and Politics in Argentina, although intended for academic readers, became best sellers in that country in their Spanish translation.
An active participant in both the Conference on Latin American History (CLAH) and the New England Council of Latin American Studies (NECLAS), he also served on the editorial boards of the American Historical Review and the Hispanic American Historical Review. In the 1980's, he developed a collaborative project with Mexican historians at El Colegio de Mexico to create a useful computerized guide to the documents in the Notarial Archive of Mexico City. Initiated at the University of Massachusetts Computing Center, the project was taken over and continued by El Colegio de Mexico; it is still serving the needs of researchers.
In the late 1990's, he was appointed by the Foreign Minister of Argentina to the Commission of Enquiry into Nazi Activities in Argentina in the decade after WWII. Known as CEANA, it sponsored a series of studies including one that he prepared on the employment of German technicians by the Argentine Army. He was elected as a Corresponding Member by both the Mexican Academy of History and the National Academy of History of Argentina.
In 1997, he and his wife, Jeanne, moved from their Amherst home of almost 40 years to the Applewood Retirement Community on whose board of directors she had served during its planning phase. In 2002, he was invited to join the Board of Directors of Loomis Communities, the non-profit operator of Applewood, where he served for the next eight years.
At Applewood, he continued to keep a close watch on developments in Argentina by reading the Buenos Aires newspapers, in part to be able to handle many requests for comment from Argentine journalists. He happily remained a resource for many graduate students from the U.S. and other countries on their Argentine-related projects.
In his retirement, with the encouragement of his younger daughter, he composed a more personal memoir for the benefit of his grandchildren. Looking Back at My First Eighty Years: A Mostly Professional Memoir was published in 2008. An Argentine edition in Spanish translation is forthcoming.
Robert Potash was predeceased by his devoted daughter Ellen Potash Arrick in 2005. He is survived by his loving wife of 70 years and by his devoted daughter Janet Potash of Alexandria, Virginia and Applewood; by son-in-law Martin Arrick and his wife, Linda Arrick of Oakland, California, and five grandchildren: Daniel, Graham and Alexander Arrick and Emma and Remy Bernstein.
Gifts in his memory may be made to the Department of History of the University of Massachusetts Amherst, the Jewish Community of Amherst, the Applewood Retirement Community Reserve Fund or the Amherst Survival Center. No flowers, please.
Amherst, Mr. William (Bill) Anthony Tucker, age 95, of Amherst MA, passed away on December 25, 2016 after a short illness at Cooley Dickinson Hospital. He was born on February 26, 1921 in West Warwick RI to Evelyn Lamothe Tucker and William Henry Tucker, Jr. He is predeceased by his wife of 64 years, Evelyn Delmonico Tucker. He leaves two daughters and sons-in-law, Gail and Jim Benson of Troutman NC and Joan and Louis Gallinaro of Amherst MA, five grandchildren, Christopher Benson, Nicholas Benson, Abigail Benson Bogdon, Andrew Gallinaro and Liz Gallinaro, five great grand-children and many nieces and nephews.
Before moving to The Arbors of Amherst in 2004, Bill was a longtime resident of Moosup, CT. A photographer and owner of Tucker's Studio, he was an active member of All Hallows Church and the Plainfield Rotary Club. He was the photographer for the Miss Plainfield Pagent for many years and helped on numerous pancake breakfasts for both Plainfield Rotary and All Hallows Church.
A Mass of Christian Burial will take place on Wednesday, January 4, 2017 at 10:30 am at St. Brigid's Church in Amherst. Calling hour will precede the funeral from 9:00-10:00 am on Wednesday at the Douglass Funeral Service, Amherst.
Burial will be Thursday morning 11:00 am at All Hallows Cemetery in Moosup, CT.
In lieu of flowers, donations may be made to Amherst Survival Center.
Pelham, Diane Fish (nee Johnson), 54, passed away unexpectedly at her home surrounded by her loving husband and children on December 25, 2016. She lived in Pelham for most of her life, with time spent in Virginia and in Lowell, Massachusetts. She is a graduate of Ludlow High School, Springfield Technical Community College, and Bay Path University. She worked as a physical therapy assistant doing pediatric and geriatric care for most of her career. She was an avid traveler and enjoyed camping, trips to the beach, and spending time in the mountains. She is survived by her husband of 30 years, John Fish, and her children, Brent and Laurel Fish, both of Pelham. She also leaves her brothers Ken Johnson of Pelham, Lawrence Johnson of Orange, Russell Johnson of Montague, her sister Sharon Eleau of Palmer, two stepsisters and many cousins. She was predeceased by her parents, Alden Johnson and Marilyn Whitcomb.
A GoFundMe page has been set up to offset costs of the funeral and medical expenses. https://www.gofundme.com/diane-fish-memorial-fund?ssid=854559620&pos=1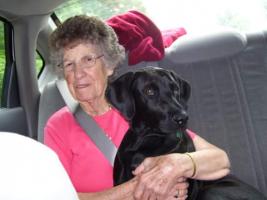 Leverett, Maxine Tillotson of Leverett, MA passed away December 23, 2016 at her home.
She was born to Roscoe Mikels and Tessie (Brown) Mikels September 23, 1929 in Shawswick, Indiana. She was predeceased by her siblings William Mikels, Mary Ralph and Betty Morrison.
Maxine graduated from Shawswick High School and Indiana Business College with an associates degree in business. She was employed by Crane Naval Depot for numerous years.
Maxine married Jesse (Tilly) Tillotson January 22, 1971. The two of them owned and operated JM Property Management in Hadley, MA. They sold the business in 2008 and retired to Cookeville, TN. Tilly passed away January 19, 2011. Maxine had returned to Leverett earlier this year to be near friends and family.
She was a member of the Cloverleaf Square Dance Club and Baystate Travelers. She enjoyed her square dance family, traveling in the RV, genealogy and playing euchre.
She is survived by her daughter Phetney Cleveland and son in law Joe Cleveland of Leverett, MA. A special friend Sharon Byrd of Bainbridge, IN. Too many to list nieces and nephews. And, her favorite buddy, the beloved family black lab Eli.
Burial will be at the Veterans Memorial Cemetery in Agawam, MA with her husband. A celebration of life will take place at a later date to be announced.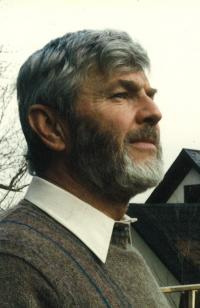 Northampton, Benjamin Cox Rountree, 89, longtime resident of Amherst, Massachusetts, died Monday December 19, 2016, in Northampton.
Born August 13, 1927 in Moultrie, Georgia, Ben was the oldest of four children of Herbert and Marge Rountree. Ben was raised in Dothan, Alabama, but moved to Adel, Georgia in his late teens. At age 18 in 1945, he enlisted in the military. After he completed his service, the GI Bill enabled Ben to
attend college, studying German in Heidelberg, Spanish in Madrid, and French in Grenoble. Ben traveled extensively throughout Europe and the Middle East in these years, hitchhiking and bicycling.
Ben graduated Phi Beta Kappa with an A.B. from the University of Georgia, and pursued his studies in French literature at Yale University, completing his PhD with distinction in three years under the direction of Henri Peyre. Ben taught French language and literature at the University of Massachusetts at Amherst for 30 years with regular visits to France and occasional postings to French universities.
Ben married Mary Martin in 1956. They raised two children together bilingually in French and English, and instilled in them both a deep curiosity about the world and a love of learning. Ben married Lila Shanor in 1986. After his retirement, he and Lila divided their time between Georgia, France, and Amherst.
In addition to his wife of 30 years, Lila, Ben is survived by his sisters Mary Catherine and Marge, his brother Bert, his daughter Meredith, her husband Rob Owen; son Ashley and his wife Lorraine, grandson Jordan Tucker and step-grandsons Jean-Rémy and Nathan; step-daughter Rachel, her husband John Coombs and children Aidan and Katherine; step-son Adam and his fiancée Susan Laugher; and step-daughter Kate and her fiancé Bob Stafford, as well as his nieces Kim, Julie, Lynn, and Casey, and nephews Beau and Doug.
Northampton, Charles Anson Drake of Canton Avenue, Amherst, passed away peacefully on December 13, 2016. He was born in Amherst on December 18, 1926 the son of the late Albert R. Drake and Ida (Brockway) Drake. He graduated from Smith Academy in 1944. He was a Navy veteran serving during both World War II and the Korean War. He was a lifetime member of the V.F.W., Norwottuck Fish and Game, and the National Rifle Association. He worked for 42 years at New England Telephone.
He married the love of his life, Doris (Clark) Drake on September 27, 1952. They were happily married for 64 years. He leaves two sons, David F. Drake and partner, Leslie Benson of New Salem; Clark A. Drake and wife, Kimberly of Sunderland; two daughters, Laurie Doubleday and partner, John Sullivan of Wendell; Kimberly and her husband, Donald Stebbins of Northfield. His joys later in life were his seven grandchildren, Bob Doubleday, Kasey and her husband, Jason Grant, Cory and his wife, Tessa Doubleday, Courtney and Ashley Drake, Tyler and his wife, Lisa Godfrey and Drew Stebbins, and his four great grandchildren, Charlie and Chandler Grant, and Emmalyn and Brantley Godfrey. He also enjoyed his many nieces and nephews.
He is predeceased by his brother, Albert Drake and two sisters, Mary Baker and Dorothy Cleveland. Donations may be made to the American Heart Association.
Calling hours will be Friday December 16, 2016 from 11:00 – 1:00 at the Douglass Funeral Service, Amherst. Burial will follow in North Amherst Cemetery. For those unable to attend, you are invited to the V.F.W. Main St. Amherst for a reception following the burial.
Amherst, Barbara McGarrah, whose work resulted in Amherst, MA becoming the first town in the United States to fly both the American and United Nations flags, died December 13 at the Elizabeth De Rham Hospice in Cambridge.
She said the flag was a symbol of continuing US support for the UN and a statement of "hope for the world." She left a bequest for Amherst to continue to fly the flag. She was 95.
Ms. McGarrah was a docent for many years at the Emily Dickinson House in Amherst and at the Woodrow Wilson House in Washington D.C. A 1989 New York Times Magazine article cited her work at the Dickinson home.
She was one of the earliest advocates of integrating learning disabled children into regular classes in the public schools. In 1954, she argued successfully for her daughter Anne Louise, who had Williams Syndrome, to attend regular public school classes in Ithaca, NY.
Her husband of 52 years, University of Massachusetts Business School Professor Robert McGarrah, died in 1995 and her daughter, Anne Louise, died in 2006. She is survived by her two sons, both lawyers, Douglas of Wenham, MA and Robert of Bethesda, MD, along with seven grandchildren and two great grandchildren.
A graveside service will be held today, Thursday at 10:30 AM in West Cemetery, Amherst.
In lieu of flowers, the family requests donations for the United Nations Children's Fund, www.unicefusa.org/tribute or 125 Maiden Lane, New York, NY 10038.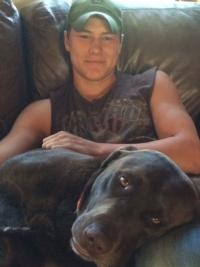 Amherst, Joseph Wild Pearson, 19, of Amherst, passed away unexpectedly on the evening of December 10. The sudden nature of his passing has left his family and friends largely in shock, but he is already very much missed by those who knew and loved him.

Joey's enthusiasm for the outdoors and farming started early in life at his family's farm in Shutesbury, and these proclivities as well as his exuberant personality were further nurtured at the Hartsbrook School, where he made many friends among the students and staff. Always an outgoing, active person, Joey continued his childhood enthusiasm for sports–especially hockey and lacrosse–at Amherst Regional High School.

In the year following his high school graduation, Joey did challenging, active work consisting of farming, tree-cutting, construction, and making hay. Although his career was cut short unexpectedly, Joey's year working and supporting himself was an accomplishment of which he might have been justly proud.

Joey's hay-making talent was both literal and metaphorical: his family and friends greatly admired his consistent orientation toward positivity and fun. From an early age, he loved skiing, surfing, and fishing. Later, he added four-wheeling and pick-up trucks. In short, throughout his life, he demonstrated a rare and special gift for masterminding unique feats of derring-do for himself and his friends. Something of a prodigy in this area, as early as the second grade, he leaped out of the second floor of his family's home onto a strategically placed trampoline. He will be remembered as smiling, making us laugh, and always dreaming up new hijinks.

Joey leaves behind his mother, Wendy Pearson, father, Sandon Pearson, and his sisters, Sienna, Stephanie, and Sophie Pearson. Joey's friends were also very important to him and to his family, who are especially grateful for the lifelong friendship he had with Stevie Vanjura and the years of fun he had with Jackson Gale. In addition, although he was fortunate to have had many, many more friends, his true love was his girlfriend, Jillian Duca.

A memorial service will be held at Hadley Farms Meeting House on Saturday, December 17 at 11:00am.
Amherst, Patricia Madden passed away on December 5, 2016. She was a lifelong resident of Amherst, Ma. She attended Amherst High School. After graduating she was employed at the University of Massachusetts where she was employed until her retirement.
Patricia was predeceased by her parents, Peter J. and Helen Madden and her two brothers, John and Donald Madden.
Patricia is survived by her sister Rosemary and Rosemary's husband, Francis and many nieces and nephews.
A graveside service will be held on Thursday December 15, 2016 at 11:00 AM, at St. Brigid's Cemetery, on North Maple Street and Rocky Hill Road, Hadley, Massachusetts.