Posts Tagged 'SUSAN LOWENSTEIN, SUSAN LOWENSTEIN obituary, Funeralworks Obituary, Douglass Funeral Service'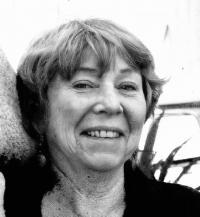 Susie Lowenstein, passionate musician, activist and gardener, passed away peacefully in her Amherst home on January 8th at the age of 95, surrounded by her loving children and close friends.
Susie spent a lifetime loving music, learning to play the piano at four years old. She studied music at Bard College and continued her education with a Master's degree in Music Composition from Columbia University. A highlight of her career was studying under Leonard Bernstein at the Tanglewood Summer Music Festival. She was known for her house concerts in San Francisco and Amherst, playing chamber music and some of her own compositions. Her musical reach was widespread in the Pioneer Valley, as an accompanist for Smith and Amherst Colleges, an organist, private instructor, and attendee at local musical events.
In addition to her musical career, Susie was deeply involved in women's rights. She was a founding member of the Abortion Rights Fund of Western Massachusetts, the all-volunteer organization dedicated to helping people pay for abortion care. She was a strong supporter of Tapestry Health, dedicated to reproductive rights and HIV prevention. Susie was also deeply involved in local and national politics. She was a tireless fund-raiser for the Democratic Party, her outreach extending to wherever she lived, whenever it was needed. She will be remembered for her dedication to these communities.
With her first husband, Jerold Lowenstein, Susie raised a family in San Francisco in the 50s and 60s. In 1972 she forged a new life, moving to Amherst to marry her adored and adoring husband, the architect Peter Kitchell, who died in 1999. They leave seven children, eleven grandchildren, and three great-grandchildren.
Susie created community in every sphere of her life. Her heart and home were open to family, friends, and strangers alike. She will always be remembered for her epic Thanksgiving celebrations, at which there were rarely fewer than thirty guests. For every occasion, she would say, "Bring an orphan." To the end of her life, she was making new friends, including the Amherst Garden Club and her reading, poker-playing, and swimming groups. Ready at a moment's notice to set another place (or ten!) at her table, she will be missed for her irreverent humor, her outspokenness, and her constant hospitality and generosity.
Douglass Funeral Home in Amherst will help to arrange a celebration of her life this summer. Their website for condolences is at www.douglassfuneral.com
Donations in her name may be made to the Abortion Rights Fund: www.ARFWM.org; Jacob's Pillow Dance Festival, www.jacobspillow.org; or Treehouse, www.treehousefoundation.net.