Posts Tagged 'DOROTHY M. BURKE, DOROTHY M. BURKE obituary, Funeralworks Obituary, Douglass Funeral Service'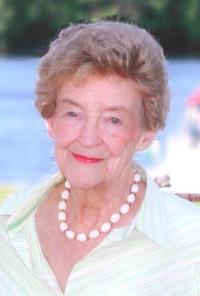 DOROTHY M. BURKE
AMHERST, Dorothy M. (Hopper) Burke, resident of the Arbors at Amherst, died June 16, 2013. Born July 14, 1910 in Highland, NY, she was the daughter of Fred Brooke and Mabel Millspaugh Hopper.
She was educated in the Newburgh, NY public schools and was graduated from CornellUniversity in 1932. She was married to James W. Burke of Waverly, NY in 1932; they were divorced in 1958.
Mrs. Burke came to Amherst in 1935. From 1956 until 1966, she was employed at the Amherst Journal Record – first as a stringer, then as assistant editor; and from 1964 – 1966 as News Editor. In 1966 she took a position as Head of Residence at the University of Massachusetts, serving in that capacity until her retirement in 1978. From 1978 until 1985, she was employed part-time in the UMass residence halls.
Mrs. Burke served on the Amherst Council on Aging from 1997 until 2002 and was a member of the Amherst Woman's Club and the Amherst Historical Society.
She leaves three sons, Dennis Michael Burke of Belchertown, MA, Peter James Burke of Riverside, CA, and Stephen E. Burke of East Dennis, MA. Her daughter, Sheila T. Burke of Amherst passed away in 2004. She also leaves one sister, Margaret Donahue of Newburgh, NY. Another sister, Barbara Smith of Tupper Lake, NY, and a brother, John Hopper of Newburgh, NY, predeceased Mrs. Burke. Mrs. Burke leaves 10 Grandchildren and 10 Great Grandchildren.
Calling hours will be Friday, June 21, from 5 to 7 p.m. at the Douglass Funeral Service, Amherst. A graveside service will be held at the convenience of the family in Highland Cemetery, NY. Obituary and memorial register at www.douglassfuneral.com.
Service details, Social networking, Memorial Guestbook and Slideshow are available here.