Archive for the 'Obituaries' Category
Albert M. Berkowitz, of 20 Bayon Drive, South Hadley, died at the age of 94 on September 19, 2015 at Baystate Medical Center in Springfield.
He was born in New Rochelle, New York, June 27, 1921, the son of the late William S. and Ethel (Cohen) Berkowitz. He attended New Rochelle High School and received a bachelor's degree from New York University in 1942.
Following four years in the U.S. Maritime Service in World War II, he joined the Manager's Staff of the National Symphony Orchestra in Washington, D.C. in 1946. He was one of the founders of Arena Stage in Washington, D.C., which grew to become the flagship of the American community theater movement, and served as an officer and member of its Board of Trustees from 1950 until 1991.
In 1949, he left the National Symphony Orchestra staff to become Assistant Manager of the Hayes Concert Bureau in Washington, which served as the local presentation auspices for the leading classical musical artists, opera and dance companies, and orchestras of the world. Following ten years in this position, he entered the School of Library and Information Science of the Catholic University of America in Washington and received a Master of Science in Library Science degree in January, 1961. He subsequently served for five years as Branch Librarian in the District of Columbia Public Library System. In 1966, he joined the National Library of Medicine at the National Institute of Health in Bethesda, Maryland, retiring as Chief of the Reference Services Division in August, 1984.
He was married to Mary C. Magnum for several years before her passing in 1973. He married Edith A. Strickland in 1974. Edith passed away in 2006.
Mr. Berkowitz was recipient of the Director's Honor Award of the National Library of Medicine in 1976. He was a member of the national library honor fraternity, Beta Phi Mu, and was a founding member and first president of the chapter at The Catholic University. He was designated a Fellow of the Medical Library Association in 1985 and a Distinguished Member of the Academy of Health Information Professionals by the Association. He received a Certificate of Merit from the US Department of Health and Human Services upon his retirement in 1984.
He is survived by his stepson, Ted (Arlene) Strickland of Chattanooga, Tennessee as well as his grandson, Daniel (Jessica) Strickland and their children Nathaniel Cowles and Asher Charles Strickland; his five granddaughters, Kimberly (Robert) Tucker of Egg Harbor Township, N.J., Emily (Matthew) Carter of Topsham, ME, Eva Rodd of Portland, ME, Abigail (Joel) Rodd of Cooperstown, NY and Amanda (Mark) Rodd of New York, NY; great-grandchildren, Charles, James, Ella, Annie, Elliot, Esme, and Leo; his nieces Wendy Cook of Niskayuna, NY, Dorothy Berke and Natalie Berke Smith of Sacramento, CA.
A Celebration of Life will be held in Berky's honor at Applewood in Amherst on October 18th at 10:30 am.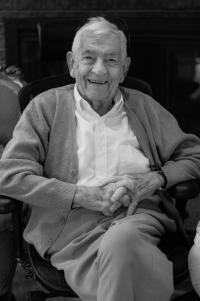 Amherst – Kurt Maximilian Hertzfeld, a resident of Amherst, Massachusetts since 1968, died at the Fisher Home in Amherst on September 13, 2015. He was born October 9, 1918 in Grado, Italy (then Austria) where his father was stationed in the Austrian army, but was brought to Vienna when he was 10 days old. He is survived by his wife of 28 years, Dorothy Wiesner Hertzfeld; five daughters: Elizabeth Hertzfeld, Anne Drapalski and her husband Henry, Susan Rice and her husband Norman, Nicole Wiesner Mobley and her husband Robert, Hillary Wiesner; and a daughter-in-law Patricia Hertzfeld the wife of his son Kurt M. Jr. who sadly died unexpectedly in 2002. He is also survived by eight grandchildren: Mary King, Elon Hertzfeld, Emily Rice Hashim, Adam Rice, Joseph Drapalski, Nora Drapalski, Tanner Hertzfeld Richards, and Zachary Hertzfeld Richards. Also five great grandchildren: Haley King, Hanna King, Barry Hertzfeld, Drew Hertzfeld and Benjamin Hashim. His first wife of 44 years, Nora Alfs Hertzfeld died in 1986.
Kurt received a BA from Harvard College in 1941, Magna cum Laude, Phi Beta Kappa and in 1942, an MBA from the Harvard Business School where he was elected a George F. Baker Scholar. He was drafted into the U.S. Army while still an Austrian citizen and received his Certificate of Naturalization on August 9, 1943. He served three years in the Army, appointed to rank of Captain in 1946, and received an Honorable Discharge from the Armed Forces on the 15th day of December, 1952.
After working at the Ford Motor Company in Dearborn and a small motor manufacturer in Rochester, NY, he was asked to join Boston University as Business Manager. In 1958 he was appointed Vice President and Treasurer of Boston University. In 1968 he accepted the appointment as Treasurer of Amherst College. He retired from Amherst College in 1983. He was also Chairman and CEO of two Manufacturing Companies, The Exolon Company of Tonawanda, NY and The Permattach Diamond Tool Company of Milford, NH.
He was active in professional and charitable organizations. For many years he was Secretary-Treasurer of the Eastern Association of College and University Business Officers and also served that organization as President. He was a longtime member of the Board of Trustees of the College Entrance Examination Board and the Educational Testing Service. In the local community he served as Chairman of the 1970 Community Chest Drive and was on the Boards of Hospice, the Cooley Dickinson Hospital, and the Community Foundation of Western Massachusetts.
Kurt enjoyed keeping up with world and local news, reading magazine publications and history, and following the stock market. His family called him Mr. Fix It, and he liked carpentry and woodwork, flowers, gardening, yard work and pool cleaning, and birds and animals at his Sunset Avenue home. That was where he also housed and befriended graduate students of UMass and local colleges coming here from numerous countries. He taught some of them to drive, showed them how to open bank accounts, and he improved their English speech with a German accent. He was a man with boundless energy and many hobbies. He collected various clocks of all kinds and sizes. He had a large collection of three monkeys, over 100 "See No Evil, Hear No Evil, and Speak No Evil" monkeys from all over the world.
Perhaps Kurt's main hobby was collecting at flea markets and antique stores. He was an expert on silver and glass and had a large collection of glass goblets. He collected Wedgwood plates made in the 1930s with designs from various colleges and universities and enjoyed buying and selling them on eBay. He kept busy on his computer for e-mail, personal letters and research, and he enjoyed traveling the world for business and particularly for pleasure. He was a member of Grace Episcopal Church in Amherst, having had his confirmation on March 22, 1942, at Christ Church Cambridge, certified by the Bishop of Massachusetts at that historic church on Harvard Square.
Kurt was a gentleman with old world style, born handsome, modest and proper, and he never approved of paper plates even at picnics. He was a tough businessman, respected for his honesty and fairness, willing to give advice and counsel to anyone who asked for it, and he always looked on the positive side of life with a beautiful smile that drew comments even to his last days in hospice.
In his own words, "America afforded me the opportunity of a good education, an interesting professional life, longtime friends, and above all the privilege and blessing of a great family. I tried to acknowledge this good fortune by being supportive of family and friends and serving the communities I lived in to the best of my ability. I sincerely hope that after my death my family and friends will say, 'He succeeded.'"
Memorial donations may be made to Hospice of the Fisher Home 1165 N Pleasant St, Amherst, The Community Foundation of Western Mass P.O. Box 15769 Springfield, MA, 01115-576, or The Amherst Woman's Club 35 Triangle St, Amherst.
A celebration of life will be held at 11am on Saturday, September 19, 2015 at Grace Episcopal Church in Amherst, with a reception to follow at Grace Church. Burial will be private.
Obituary and memorial register at www.douglassfuneral.com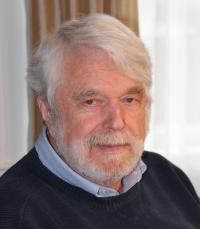 Donald Drake Rose, D.D.S. (November 25, 1924–September 1, 2015), 90, formerly of Binghamton, New York, died at his home in Haydenville, Massachusetts. He was predeceased by his first wife of 44 years, Margaret Mary (DiLello) Rose of Binghamton, and survived by his second wife of 21 years, Patrice Woeppel. He is also survived by his three sons, John and Jeff of Binghamton and Joseph of New York City, his daughter Jennifer and her husband Shawn FitzMaurice of Milton, his grandson, Ryan FitzMaurice, and stepson Jamal Berkeley, his wife, Ann Podesta, and their twin boys, Jeremy and Justin.
Don was a veteran of both the U.S. Army and Air Force and practiced dentistry in Binghamton. He enjoyed sailing, golf, hiking, computers, writing, and photography, and he was deeply involved in the civil rights and the human growth potential movements. He had been active in musical theater, community organizations, the dental society, computer and camera clubs, and the Unitarian Church. Most recently, he was leading a life story writing seminar. Don loved traveling, re-watching classic movies, eating good food, and singing snatches from the many Broadway shows he had seen.
A Memorial Service/Life Celebration will be held on Saturday, October 17, 2015 at 11 a.m. at Douglass Funeral Service in Amherst. In lieu of flowers, donations may be made to the VA Leeds Medical Center, 421 N. Main Street, Leeds, MA 01053; or to the Cooley Dickinson VNA & Hospice, 168 Industrial Drive, Northampton, MA 01060.
The family would like to express their heartfelt appreciation to the staff of the VA for the extraordinary care, competence, and expertise provided for our beloved husband and father; and to the staff of All About You Professional Home Care and the Cooley Dickinson Hospice for the incredible, skilled, and compassionate care and support provided by staff throughout.
Burial will be at the Massachusetts National Cemetery, Bourne, MA.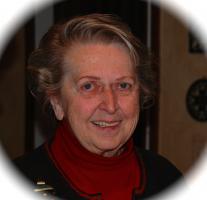 Amherst, Marlene Rose Christiansen, 81, of Amherst, MA died unexpectedly September 6,
2015 at Cooley Dickinson Hospital. Marlene was born in Irvington, NJ on
November 24, 1933 to Madelyn and Joseph Cymanski. Married to the late Richard
C. Christiansen. Marlene is survived by her five children: Madelyn
Christiansen (Steven Bradley) of Pelham, MA; Maryanne Christiansen of Marlton,
NJ; Paul Christiansen of Amherst, MA; Peggy Garber (Michael) of Holmdel, NJ and
Dianne Malabanan (Alan) of Brookline, MA, and her cherished grandchildren, Kyle
Garber, Allyson Bradley, Ryan Garber, Shannon Bradley, Jacklyn Bradley, Alexa
Christiansen and Christian Malabanan. She also leaves her sisters, Virginia
Falcone (Richard) Jackson, NJ and Doreen Machette, Toms River, NJ and her
brother, the late Joseph Cymanski, of Edison, NJ and their families.
Marlene was a homemaker and a volunteer at several hospitals. Once her children were
older, she went to work at Mass Mutual and later at JCPenney where she retired.
After retiring she enjoyed working at the Academy of Music. She loved spending
her time with her family, hosting Christmas Eve, going to the beach, and
vacationing in Maine with her friends. One of her hobbies was making creative
cakes for all her grandchildren's birthdays. She was a gentle, caring,
wonderful mother, adored grandmother and friend. She will be greatly missed.
There will be a private committal service at Bourne National Cemetery. If
you would like to make a donation in memory of Marlene, Susan G. Komen Breast
Cancer Foundation, Inc. (1-877-465-6636) was close to her heart.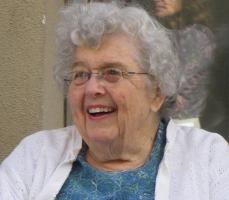 AMHERST — C. Alice Stanne, 90, of Gray Street, passed away on September 8, 2015, at Cooley Dickinson Hospital in Northampton, MA.
Alice was a long-time math teacher in the Amherst public schools, an avid gardener, a volunteer for the Amherst Conservation Commission and Birthright, and an assistant editor/author of the book Harvesting History: Amherst Massachusetts Farms, 1700-2010.
Born in Clinton, MA, she was the daughter of the late John and Vera (Ebenbeck) Grealis. She leaves her son Steve of New Paltz, NY, and his wife Cara Lee, son-in-law Marty Knight, of Stillwater, MN, son Jim of Plymouth, MA, and his wife Lynn, daughter Kate, of Easthampton, MA, son Jack of Mt. Laurel, NJ, and his wife Karla, daughter Peggy Britton of Littleton, MA, and her husband Carl, daughter Janet Humbeck of Vaihingen Enz, Germany, and her husband Jochen, and sister Betty Paulino of Sterling, MA; 12 grandchildren; 3 great grandchildren; and numerous nieces and nephews.
Besides her parents, she is predeceased by her husband Tony, her daughter, Mary Beth, and her brother, Jack Grealis.
Calling hours for Alice will be held from 5 to 8 p.m. Friday, September 11, at Douglass Funeral Home, 87 North Pleasant Street, Amherst. A Mass of Christian Burial will be held at 10 a.m. on Saturday at St. Brigid's Parish, 122 North Pleasant Street, Amherst. Burial will follow at St. Brigid's cemetery.
In lieu of flowers, the family requests that donations be made to a favorite charity.
Obituary and memorial register at www.douglassfuneral.com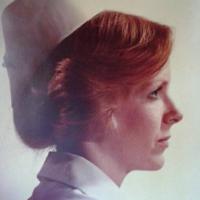 Deerfield, Deborah Jean (Blasko) LaClaire – mother, sister, aunt, friend and caregiver – left this world for the next on Tuesday, August 25th, 2015 in the loving company of family, after a valiant battle with cancer.
The youngest of five girls, Deb was born to UMass Campus Police Chief Red Blasko and wife Anna (Adamitis) of Amherst, MA in February 1962. Deb attended Amherst public schools, graduating from Amherst Regional High School in 1980. She then attended Greenfield Community College, receiving her Associates Degree in Nursing in 1982.
A registered nurse for over 30 years, Deb was a caregiver through and through. Most recently she bettered the lives of residents and co-workers at Rockridge Retirement Community in Northampton, MA where she was warmly welcomed as a part of the family. Selfless, perseverant, thoughtful, generous and quick-witted, Deb brought joy and laughter into every life she touched. Family enjoyed her decadent cooking and endless generosity. Friends benefited from her altruistic nature and big-heartedness. Co-workers and patients received boundless kindness and compassion. Deb was there for anybody and everybody at a minutes notice with a shoulder to cry on and a kind word to encourage. The fullness of Deb's life has created a series of ripples, which have radiated to untold ends influencing lives both here and now as well as into the future – not the least of which was encouraging, supporting and frequently feeding her daughter and friends, through nursing school. She loved easily and endlessly. To the moon and back. Forever and always. The world is better because Deb was here. She was the queen of hearts and quite a lot else. She will be missed forever by many.
Predeceased by her parents, Deb is survived by her loving daughter and best friend Rebecca LaClaire Wolf, son-in-law, Darin Grant Wolf, beloved Labrador Casey and grand-dogs Cash and Chanook, all of Athol, MA. She leaves aunts Elizabeth Adamitis and Leona & John Napolitano in addition to her four sisters: Dotty & Ray Pascoe of Leverett, MA; Patsy & Fritz Williams of Montague, MA; Nancy & Jerry Stahlman of Lewisberry, PA and Elaine & Stephen Warren of Deerfield, MA. Deb is survived by many cousins, nieces, nephews, extended family and close friends. Additionally, Deb is survived by her former husband Matthew Emid LaClaire of Leverett, MA and his family, which she was a part of for many years.
Ever modest, Deb requested no formal services. A celebration of life will held at a later date to dutifully honor such a special person and exceptional life. In lieu of flowers please consider donating to The Buddy Fund at Dakin Pioneer Valley Human Society or to The Alzheimer's Association. Obituary and memorial register at www.douglassfuneral.com
Service details, Social networking, Memorial Guestbook and Slideshow are available here.
Agnes Francis Mary (Gubbins) Sullivan
AMHERST, Agnes G. Sullivan passed way on April 25, 2015 in Bunnell, Florida. Formerly of Amherst, Massachusetts, Agnes was born in Annsville, New York, on August 22nd 1916. Her parents were Charles and Mary (Sullivan) Gubbins. Agnes grew up with five siblings: Helen Gubbins, Margaret Thomas, Lucille Hillebrand, Charles Gubbins Jr. and Grace Johnson. In 1940 she married John A. Sullivan, who passed away on September 29, 1992. Agnes leaves behind many loved ones including her children: Joanne Jaszek of Sunderland, Massachusetts; Thomas Sullivan of Palm Coast, Florida; and Ruth Sullivan of Tiverton, Rhode Island. She leaves her grandchildren: Kimberly French of Greenfield, Massachusetts; Amy Newth of Montague, MA, Todd Sullivan of Springfield, MA; and Shelby Sullivan-Bennis of Tiverton, Rhode Island. She also leaves two great-grandchildren: Nicholas and Heather French of Greenfield, MA.
Agnes started her career as a hairdresser at the Forbes and Wallace Beauty Salon in Holyoke, Massachusetts, at the age of twenty one. Then, after her marriage, in her mid twenties, she studied business and mastered the art of shorthand (a skill she enjoyed using for the rest of her life). She also spent a few years at the Springfield Armory, in civil service. The next few years she spent in Davenport Iowa, where she enjoyed nurturing her parenting skills.
In her fifties, the family returned to the east coast. She then became a legal secretary and a notary public. Later, entering her sixties, she decided to switch gears, she obtained employment at the University of Massachusetts in Amherst Massachusetts, a job that she loved, working for the professors and managing all the trips and accounts for them. She worked there well into her seventies, at U Mass, enjoying every minute, and enjoying all the people with whom she worked.
The last ten years of her life she spent divided between Florida (with her son Tom), and Rhode Island (with her daughter Ruth) where she enjoyed playing her piano / keyboard, and making many new friends at the day care centers. All her new friends enjoyed her love of music and her sparkling sense of humor.
Agnes was a bright and spirited woman who loved music and the arts, always encouraging her children's creative pursuits. Her best friend from childhood onward was Ruth Schaefer, who went on to be a syndicated cartoonist. She rode horses and loved dancing and singing. Until her very last days, Agnes kept those around her laughing and blushing with her feisty personality and wry wit. She had a good, long life, was a dedicated wife, loving mother and a doting grandmother, and she will be dearly missed. Obituary and memorial register at www.douglassfuneral.com
Service details, Social networking, Memorial Guestbook and Slideshow are available here.
Hadley – Merle Evelyn Thornton Bacon (known to most as "Gram") passed away on Friday, August 21, 2015, surrounded by her family. Merle was 102 years young and had been in good health prior to a severe fall on August 8. Her zest for life kept her fighting until the very end, but she finally succumbed to her injuries Friday evening at the Fisher Home in North Amherst, Massachusetts.
Merle was born in Pelham, Massachusetts, on July 25, 1913, to Victor and Annie (Robinson) Thornton. Merle was the oldest of three children. She was predeceased by her brother Leonard Thornton (2013) and sister Shirley Caouette Ross (1998). Merle was extremely close with both of her siblings. On February 10, 1934, Merle married Carlton Bacon, who predeceased her on December, 31, 1968. In their early years Merle and Carl loved to go dancing and spend time with family. They had three daughters: Marilyn (died hours after birth), Linda A. Graves, and Sandra M. Potyrala. The happiest times in gram's life were spent with her daughters and grandchildren. She leaves behind her two daughters, nine grandchildren: Thomas (Susan), David, Robert, and Kelly Graves; Scott, Daniel (Nikki), Jonathan (Heather), Jaime (Greg Zgrodnik), and Jennifer (Tom Storozuk) Potyrala: and eight great-grandchildren: Megan, Steven, Haylee, and Nicholas Graves; and Ashley, Lynsey, Hannah, and Stanley (Storozuk) Potyrala. Additionally, she leaves behind her sister-in-law Kathleen Thornton and her family, several nieces and nephews, a very dear friend Joseph Kisloski, and James Boden and family who gram thought of as her extra grandchildren. Others who predeceased Merle were her son-in-laws Chester Potyrala and Ronald Graves, her step-mother Rachel Thornton, and step-brother James Powers.
Merle loved visiting with her family and friends. She was a passionate Red Sox fan who was very thankful to have witnessed three world championships by her beloved Sox. Additionally, she loved playing cards and made delicious pies and other baked goods. Merle retired from Paige Laboratory at UMass, where she enjoyed working for several years. Merle never liked spending time alone and she was very fortunate to have spent several happy years with her amazing friend John Morton, who predeceased her in 1983. She then lived with her daughter Linda's family, before settling in for the last two decades at her daughter Sandra's home. Gram loved to tell stories from her past, and we all hope that she is now safely with those family members she often spoke so fondly of over the years. Gram, we will never forget you and all of your wonderful, quirky sayings and stories.
A memorial service will be held in Merle's honor at the Douglass Funeral Home in Amherst, Massachusetts, at 11:00am on Friday, August 28, 2015. Donations may be made in Merle's memory to the Fisher Home (Hospice of the Fisher Home, 1165 N. Pleasant Street, Amherst, Massachusetts, 01002).
Obituary and memorial register at www.douglassfuneral.com
Service details, Social networking, Memorial Guestbook and Slideshow are available here.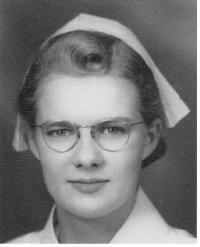 Granby, Phebe Nash, 94, died peacefully Tuesday August 18, 2015. She was born July 2, 1921 in Moline, Illinois and grew up on the family farm near port Byron, Illinois. She attended the Greenwood one room schoolhouse, grades 1- 8. She then went to Port Byron High School and graduated second in her class. During childhood she contracted pneumonia and almost died. After high school she enrolled in the Moline Lutheran Hospital School of Nursing, from which she graduated in 1942. After graduation, she did a post graduate course in obstetrics at Chicago's Lying Hospital. Upon completion, she returned to Moline Hospital and became a night supervisor after six months. In 1945 she married Carlton Nash and moved to Massachusetts where she raised a family, helped with the Nash Dinosaurland business, and did some private duty nursing. She leaves behind three sons, Charles, Carlton and Kornell; a daughter-in-law Helen; three grandchildren, Alexander, Trevor and Jeremy; and a number of nephews and nieces. Private burial will be held in West Cemetery, Granby. A memorial service will be held in the fall at the Church of Christ Congregational, Granby. Obituary and memorial register at www.douglassfuneral.com
Service details, Social networking, Memorial Guestbook and Slideshow are available here.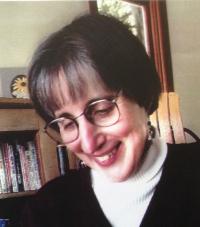 Margaret Neisser Lobenstine (1943-2015)
Amherst—Margaret Neisser Lobenstine, a peace & justice activist, published author of The Renaissance Soul, insightful life coach, ardent teacher, and devoted family member and friend, died peacefully in her sleep on Sunday, August 9.
Born in N.Y., she is survived by her husband of 50 years, Geoff; her twin daughters Lori and Heather​; her brothers Frank and David​;​and a large number of beloved in-laws, nephews and nieces, and grand-nephews and nieces.
Margaret Lobenstine was raised outside of Washington, D.C. and one of her earliest political experiences was attending the 1963 March on Washington. She continued actively fighting against racism, opposing the Vietnam War, doing community organizing, working at an alternative press, and serving as a union shop steward in the Post Office. She organized to support the Nicaraguan revolution, spoke on PFLAG panels, and spoke out against child abuse and violence against women. She was a dedicated participant in the two year vigil to defend the home of war tax resisters Randy Kehler and Betsy Corner. More recently she risked arrest defending Springfield homes against foreclosures and joined marches about Black Lives Matter and climate change.
A Renaissance Soul, Ms Lobenstine's life went in many directions. After graduating from Swarthmore College with a political science major, she got a Masters in Education, and taught at the NYU Reading Institute. She was a pioneer in the field of Bed and Breakfast Inns, and later a pioneer Life Coach. She worked as a Regional Master Trainer in the Commonwealth Literacy Corps. She was a motivational speaker and a trainer, on a wide variety of topics. She succeeded as a published author, and also had an unpublished novel. She took part for many years in a local creative writing workshop and in a book group. She volunteered at the Amherst Cinema's See/Hear/Feel program for third graders. She co-facilitated creative writing workshops for women in prison, and participated in advanced English conversation sessions with quite a few women from Asia.
Ms. Lobenstine loved telling stories, making people chuckle, connecting folks with things that excited them, reading, creating celebrations, mastering silent auctions, floating at Puffer's Pond,
​watching water sparkle at the Quabbin, greeting people with huge hugs, lovingly helping people to love themselves, glowing in the Alps, and figuring out creative, alternative solutions to almost any problem. She reveled in chocolate and German marzipan.
Her brothers and her in-laws mattered a lot to her. She was known as S.A.M. (Silly Aunt Margaret) by her many nieces and nephews, and grand-nieces and nephews. She enjoyed being the same age as any child she was with. She stayed in close touch with friends over the decades.
Beyond everything else was her enormous love for her husband of fifty years, and for her twin daughters, Heather and Lori, in whom she took great pride and joy. She talked, listened, asked questions, laughed, and beamed at all three of them.
A Memorial Service will be held in the fall.
In lieu of flowers, donations in Margaret's memory can be made to the Friends of Jones Library, the Friends of Puffer's Pond (through the Kestrel Trust), the American Heart Association, Springfield No One Leaves, and the American Lung Association..
To sign a Guest Book, express condolences, and share memories, go to www.douglassfuneral.com and click on Margaret's name.
Service details, Social networking, Memorial Guestbook and Slideshow are available here.