Archive for the 'Obituaries' Category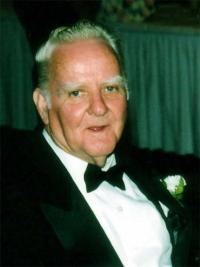 Holyoke, James William Canavan – Born November 21, 1932, passed away at the Soldiers Home in Holyoke December 7, 2016. He was pre-deceased by his parents Frank T and Katherine L (Gardner), 3 brothers Philip, Thomas, and David. He is survived by a sister Kathleen McKay of S. Hadley, and a brother John of Sturbridge. He leaves 4 children Ann Marie of Turners Falls, Phillip, Dale his wife Shannon, and Dennis and fiancé Kym all of S. Hadley. 6 grandchildren Audrey Armstrong, Dakota LaRock, Corie, Shane, Mackenzie, and James Canavan. 2 great grandchildren Jacen and Scarlett Armstrong.
He graduated 1950 from Amherst High School, and joined US Army. He worked most of his life as an Embosser at several different paper mills in Holyoke, as well as a general maintenance worker for his Brother David's company, Moore Golf in Culpepper VA. He was a devout Catholic and attended mass regularly. In his retirement, he became very involved in the genealogy of his family and traveled to several countries.
Calling hours will be Friday December 9, 2016 from 5:00 – 8:00 PM at the Douglass Funeral Service, Amherst. A Mass of Christian Burial will be Saturday 10:00 AM at St. Brigid's Church, Amherst. Burial will follow in St. Brigid's Cemetery, Hadley. In lieu of flowers, memorial donations may be made to the Soldiers Home 110 Cherry St. Holyoke, MA 01040.
Pelham, John Pemberton III of Arnold Road in Pelham died on November 30, 2016. Professor Pemberton was born in New Brunswick, New Jersey on February 16, 1928. He was the son of the Rev and Mrs. John Pemberton, Jr.
Professor Pemberton received a B.A. degree from Princeton University in 1948. He received a B.D. degree in 1952 and a PhD. Degree in 1958 from the Duke University. He was an Assistant Professor of Religion at Randolph-Macon Woman's College from 1954-1958. He was a Professor of Religion at Amherst College from 1958-1998. He was the Andrew W. Mellon Professor of Humanities from 1985-1998 and the Crosby Professor of Religion from 1975-1998.
His extensive research related to the art and rituals of the Yoruba of Nigeria began in 1969. He was an Associate Fellow at the Institute of African Studies, University Ibadan, Nigeria from 1981-1982. He was a Visiting Research Associate, Ife, Ile-Ife, Nigeria in 1986. During fourteen research trips to Nigeria, his research continued in Ila Irangun, Nigeria.
Professor Pemberton served on the Board of Advisors at The National Museum of African Art, Smithsonian Institution. He was Consulting Curator of African Art at the Smith College Museum of Art from 2000-2015. He was Chair of the Working Group in African Studies in the Humanities, Social Science Research Council/American Council of Learned Societies. He was on the Smithsonian/Rockefeller Foundation Fellowship Committee of African Art and on the Council for International Exchange of Scholars' Advisory Committee in Religion.
Among his publications: Yoruba Nine Centuries of African Art and Thought co-authored with Rowland Abiodun and Henry Drewal; Yoruba Art and Aesthetics with Abiodun and Drewal, Museum Rietberg, Zurich; A Power Like That of the Gods: Sacred Kingship Among the Igbomina Yoruba co-authored with F.S. Afolayan; Insight and Artistry in African Divination, Smithsonian Institution Press: Cloth Only Wears to Shreds: Yoruba Textiles and Photographs from the Beier Collection co-authored with R. Abiodun; African Beaded Art: Power and Adornment, Smith College Museum of Art; Cross Currents: Art of the Southeastern Congo, Smith College Museum of Art; "Smith Collects African Art." Exhibition on the occasion of the opening of the Brown Fine Arts Center, Smith College Museum of Art.
Professor Pemberton lectured widely including the Art Institute of Chicago; the Cleveland Museum; The Dallas Museum; the High Museum of Art, Atlanta; Mount Holyoke College; Museum for African Art, New York; The National Museum of African Art, Smithsonian; North Carolina Museum of Art; Obafemi Awolowo University, Nigeria; Rietberg Museum, Zurich; Smith College Museum of Art; The Metropolitan Museum of Art, New York; The New Orleans Museum; The Seattle Museum; The University of Iowa; University of Pennsylvania; University of Virginia; University of Washington; Yale University.
He is survived by Jane, his beloved wife of 47 years, his sons John Pemberton IV (Marilyn) and Robert Barker (Karin), his daughters Nanci Church (Thomas), Susan Winslow (Daniel), Debra Reehoorn (Robert), and Lynn Barker (Mark), twelve grandchildren, and his sisters Barbara Smith and Jane Buckley.
He was a longtime member of Grace Episcopal Church in Amherst. A memorial service to celebrate his life will be held on December 8, 2016 at 3PM at Grace Episcopal Church followed by a reception at Lewis-Sebring at Amherst College.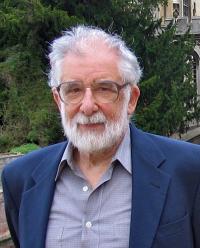 Amherst, Michael Jonas Wolff of Amherst died peacefully at Cooley-Dickinson Hospital in Northampton, Mass., on Saturday, Nov. 5, with family members at his side. He was 89 years old. Born in London on July 2, 1927, he was the son of Joel Wolff, an antiques dealer, and Phyllis Goldhill Wolff Hershberg, a milliner and designer. He was astute till the end, quoting Shakespeare and joking, as a lifelong atheist, that he hoped he could watch soccer games from heaven.

Until his retirement in 1992, Wolff was a professor of English at the University of Massachusetts Amherst for 22 years, specializing in Victorian literature. In 1994 he was the first recipient of the school's Vincent Dethier award for teaching, research and civility. He began his career at Indiana University in 1955, and was a Fellow of the Center for the Humanities at Wesleyan University in 1969.
Wolff is a founding father of the field of Victorian studies and mentor to many scholars who followed him. At Indiana he founded Victorian Studies, one of the first interdisciplinary journals in the humanities, and now in its 58th volume. In the plethora of cheap 19th-century magazines and newspapers he discovered while working at the British Museum in the 1960s, he saw the world's first popular mass medium, and recognized the value of studying them as literature. He started the Victorian Periodicals Review and was founding president of the Research Society for Victorian Periodicals (RSVP). The Michael Wolff Lecture is given in his honor at the society's annual gathering.
His life of the mind began when he was six, when he was sent to The Hall School, London, in 1933: he was at the top of his class in every subject except handwriting. During the Blitz he was moved from London to St. Edward's School in Oxford, considered a safe area. He won a scholarship to Cambridge University, where he studied Greek, Latin and Philosophy, and was mentored by John Wisdom and Ludwig Wittgenstein. In 1946 he and a fellow student founded the Intervarsity Club (then the Intervarsity Dance Club), a social club for students on vacation in London. It now has 41 branches and over 4000 members. He served as a sergeant in the British army from 1948 to 1950.
Emigrating to the U.S. in 1951, Wolff received his M.A. and Ph.D. from Princeton. While there he met Sara Starr, a Columbia University graduate student in Education, at a party in New York City. Four days later he proposed marriage by asking her to come with him to Bloomington, Ind., where he had just been offered his first job. She said yes, and they were married for 57 years, raising three children, Jessica, Jeremy and Judith. With support from Michael, Sara completed a doctorate in psychology at UMass, practiced as a therapist, and wrote a book on her work called Vital Aging.
Following his retirement from UMass and for the rest of his life, Wolff continued his scholarly pursuits, including teaching Learning-in-Retirement seminars on George Eliot, T.S. Eliot, G.B. Shaw, Oscar Wilde, Rudyard Kipling, and James Joyce. Many of these seminars he previewed to fellow residents of his beloved new community, Applewood Independent Living.
A competitive squash player, Wolff took up running late in life, completing the Boston Marathon at the age of 68. He resided in Amherst for 46 years and was committed to democracy at the local level. He served as a member of the Town Meeting, and in 2011 was elected a Trustee of the Jones Library.
Wolff was a philosopher in the truest sense of the word, and a poet–he wrote love poems for Sara and doggerel for their children. His energy and curiosity, his wonder and humor, live on in his six grandchildren. Wolff pursued the work he loved through his final days, greatly aided by his research assistant, Elizabeth Lloyd-Kimbrel.
Sara Wolff died in 2012. Michael was predeceased by his sister, Adrienne Ellen Rae Stark, and survived by Jessica Rachel Wolff, her husband, Stephen Wanta, and their children, Violet Starr Wolff Wanta and Ivy Marcella Wolff Wanta; Jeremy Joseph Wolff, his wife, Dr. Julie Holland, and their children, Molly Holland Wolff and Joseph Starr Wolff; and Judith Starr Wolff and her children, Zaro Alexandra Bates and Jonah Wolff Bates.
Michael Jonas Wolff's ashes were interred at a small ceremony at Wildwood Cemetery in Amherst on Thursday, Nov. 10. There will be a public memorial celebrating his life at the Jewish Community of Amherst, 742 Main Street, at 9:30 a.m. on Sunday, February 19th, 2017.
Greenfield, Dorothy Cyril Thomason, 86, died Wednesday November 2nd, 2016 at Poet's Seat Nursing Home in Greenfield. She was born in Louisville, Georgia on September 14th, 1930, the daughter of Mason Cyril Thomason and Dorothy Clark Thomason.
Cyril's father died in a plane crash before she was born. As a child she lived in Georgia, then in Richmond, Va., with her mother. She went to Germany with her mother and stepfather, Henry Tragle, a US Army officer, when he was stationed there, before settling in Amherst with her family. In her later life Cyril lived in Greenfield.
Legally blind from birth, Cyril had enormous determination and intelligence, and lived life to the fullest. She learned Braille, and read hundreds of books. She loved travel, both in the US and in Europe. She often visited family and friends in the South.
She loved music, especially opera. She had a beautiful soprano voice, and was a member for many years of the Pioneer Valley Symphony Chorus. She adored the Saturday Metropolitan Opera broadcasts.
She was a member of the Second Congregational Church in Greenfield, a staunch Democrat, and a member of the League of Women Voters.
Cyril had many friends, and was a great socializer and conversationalist. Her warm smile and distinctive southern accent were a delight to all who knew her. She is greatly missed.
She is survived by two cousins, Alice Clark and Rosalind Clark Mason of Cleveland, Georgia.
She will be buried with her mother and stepfather in Wildwood Cemetery in Amherst.
Special thanks to the Hospice team at Poet's Seat, who cared for her in her last months. Memorial contributions may be made to Hospice of Franklin County, 329 Conway Street, Greenfield, MA 01301.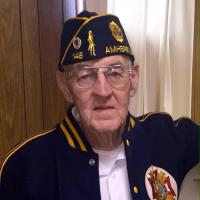 Amherst, Robert J. Joy passed away peacefully Tuesday November 15, 2016 at the age of 85 at the Holyoke Soldiers Home with his wife by his side. Bob lived a full life filled with family and friends.
Bob was born in Amherst, Massachusetts to John and Helen Joy on May 20, 1931. He graduated from Amherst High School in 1949. He married Jean on April 23, 1960 in Amherst at St. Brigid's Church. He worked as a Communications Officer for the United States Air Force at Westover Air Force Base in Chicopee for 32 years. Upon his retirement, he worked at Amherst College Special Functions for many years. He was a Veteran of the Korean War and served in the Air Force overseas. He was a member of the Amherst Knights of Columbus Council 1619, the Amherst VFW Post 754, the Amherst American Legion Post 148, a Town Meeting and Finance Community Member, he was a member of SALT (Seniors and Law Enforcement Together) Past President and also served in other capacities.
Bob loved to plan and march in the Memorial Day and July 4th Parades and also participated in the Veterans Day Service.
He is survived by his wife Jean Joy of 56 years, his daughter Colleen Erickson and husband Donald of Amherst, his son Kevin Joy and his fiancé Pamela Barnett of Amherst, he was preceded by his son John R. Joy who passed away in August of 1981. He is also survived by his daughter-in-law Karen Joy of Amherst. He leaves behind seven grandchildren: John P. Joy, Jennifer E. Joy, Brigid M. Joy, Lauren A. Joy, Connor G. Erickson, Kelly F. Joy, Owen M. Ebbs all of Amherst. He also leaves behind his nephew Jeff Otis and wife Michelle of Easthampton, his niece Shannon Burke and her husband Bryan of Hadley and several great grand-nieces and nephews.
Bob always had a ready smile and laugh for all; if you met Bob, you were an instant friend for life.
Calling hours will be from 4:00 – 7:00 PM Monday November 21, 2016 at the Douglass Funeral Service, Amherst. A mass of Christian Burial will be Tuesday November 22, 2016, 10:00 AM at St. Brigid's Church, Amherst, with a reception to follow. Private burial will be held at St. Brigid's Cemetery, Hadley.
In lieu of flowers, donations may be made to St. Jude Children's Research Hospital, 501 St. Jude Place, Memphis, TN 38105 or www.stjude.org.
Amherst, John Allen Carroll of Frederick, MD passed away November 9, 2016. Born in Cortland, NY on April 5, 1969 to the late John J. Carroll and Eleanor Allen Horner, John attended Amherst (MA) Public Schools and High Point University. He was employed by Greenbriar Veterinary Hospital and Pet Resort. In addition to his mother, John is survived by his sister, Elizabeth, his brother-in-law, nieces, and many aunts, uncles and cousins. Calling hours will be Saturday November 19, 2016 from 10:00 AM – 12:00PM at the Douglass Funeral Service, Amherst. Burial will follow in St. Brigid's Cemetery, Hadley. Memorial contributions may be made to: Homeward Trails Animal Rescue, P.O. Box 100968, Arlington, VA 22210 (homewardtrails.org).
Amherst, Kenneth William Denno of Amherst, MA passed peacefully away Tuesday at the age of eighty after a long period of declining health with his wife Barbara at his side. He was a loving and loyal husband, and a proud father and grandfather. Ken was born to Frank R. and Mary F. Denno (nee Dec) in Northampton, MA on November 4, 1936. He grew up in a small house on Fort Street. Later in life, he would often reflect on his childhood there, where he worked and played in the Meadows and along the banks of the Connecticut River. Ken loved to tell stories to anyone who would listen. His friends and family often heard about his difficult Depression-era upbringing, his paper route, his work in retail shops in the center of Northampton as a young man, and his eventual career as a the owner of his own plumbing and heating company. Work was an important part of his identity. Ken took great pride in his ability to solve challenging technical problems and in his craftsmanship. He believed that any job worth doing, was worth doing well. He passed the trade on to his brother, Neal, and to his longtime employee, Mark Downey. Ken prided himself on his commitment to learning and education; he graduated from Northampton High School and earned a bachelor's degree from UMass Amherst as an adult, while owning and operating his own business and fulfilling his responsibilities as a husband and father. Ken loved books and was an avid reader who believed that money spent on a book was always money well-spent. He read voraciously and widely throughout his life. He also loved computers and technology, films, humor, painting and drawing, bowling, skiing, and golfing; the latter sport was particularly important to him, as were the group of friends he most often played with until he was no longer physically able to do so. Ken leaves behind his wife of 59 years Barbara (nee Nanartonis), son Paul, his wife Patricia and grandchildren Madelaine and Maxim, and son David and his partner Heather Cripps, and granddaughters Elena and Penelope.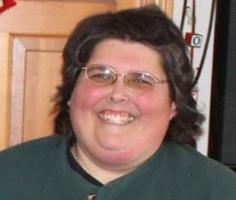 Hadley, Michelle Searle, 42, of Hadley passed away peacefully, Wednesday, November 9th, 2016 surrounded by her loving family. Michelle was born on October 31st, 1974 and was a graduate of Hopkins Academy in Hadley in 1993. She devoted her life to helping children and was a foster mother to many. She provided a loving home to kids who needed a second chance, and she would never refuse to help anyone in need. She was pre-deceased by her father Joel Searle; she leaves behind her mother, Mildred Searle, Sister Amy Searle, 2 sons, Noah and Devonte Searle, Aunt, Barbara Hendricks, "sister" Margaret Orsini, "brothers" Chris and Nick Orsini, and "nephew" Dominick Orsini. Calling hours will be Monday November 14, 2016 from 5:00 – 8:00 PM at the Most Holy Redeemer Church Parish Center, in Hadley. Funeral services will be held Tuesday, November 15, 2016, 10:00 AM at the Parish Center. There will be a private burial for family members at a later date. In lieu of flowers memorial donations in Michelle's name may be made to: The Michelle A. Searle Scholarship Fund, C/O Florence Savings Bank 377 Russell St. Hadley, MA 01035.
Amherst, Mary Lester Beall was born in 1927 in Baltimore Maryland. When the Great Depression forced her father to close his home construction business, she and her family returned to their roots in of Saratoga Springs NY. Her Father (Dudley Gove Lester) ran the Saratoga Vichy Company for many years and Mary grew up along side her beloved sister Nancy.
In 1955 a mutual friend arranged for Mary to meet an eligible bachelor named Harry Beall for dinner in New York City. After a 6-week courtship, they were engaged, soon married and spent the next 58 years together. Harry was the love of her life.
Mary's professional career started after she received a Masters in Library Science, as the personal Librarian for Charles Houghton, the founder of Steuben Glass. She also worked at the New York Public Library. After a decade or two spent being a mother, Mary became the Program Director at the Englewood NJ Public Library.
Her greatest joy came from being a consummate wife, friend and mother. Her beloved Harry spent 35 years in the business of classical music. They spent several years split between winters in Boston and summers at Tanglewood, in Lenox MA, while Harry was the press director for the Boston Symphony. In the mid 1960's, when Harry returned from a day trip to New York, with an attractive job offer, he said to Mary, "Do you want to move back to NYC?" to which she replied, "Give me 20 minutes" Mary always new what she wanted.
From the mid 60's until Harry's retirement in 1992 Mary supported her husband, as he looked after classical musicians including Lily Pons, Clifford Curzon, Gary Graffman, Jessye Norman and the Guarneri String Quartet, who he managed for 35 years.
They retired to Western Mass in 1992, when they bought a restored church, on top of a hill, in Shutesbury Mass on a whim and spent the last 25 years together making new friends in Western Mass.
Mary was never whole again, after she lost Harry in April of 2015. This week would have been their 60th wedding anniversary and who's to say that they might not be celebrating together again now.
She is survived by her son Martin, his wife Jane of Midlothian VA, her son Andy, his wife Hut of Pelham MA. Three beloved Grandchildren; Chris and his wife Caitlin, Alex and Charlie.
Mary had many happy summers at Camp Runoia in Maine with her sister Nancy, cousins and friends. The camp helped form Mary into the person we all loved. She would break into the Camp Runoia's theme song at the slightest provocation, so anyone so inclined might send a donation to Camp Runoia, C/O Jody Sataloff, 9 Birch Knolls, Cape Elizabeth, ME
Mary will be interned in the columbarium at Grace Church in Amherst, next to Harry, at a date yet to be determined by the family.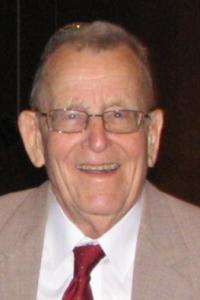 Leverett, Donald M. Stockwell, 98, of Groton MA, formerly of Leverett MA, passed away peacefully on November 4, 2016 after a long and courageous battle with Alzheimer's. Born in Springfield MA on April 16, 1918, he grew up in various locations including Amherst NH which he considered his boyhood home. He lost his father William Stockwell to influenza when he was an infant and was raised by his mother Florence Beechler Harris. After attending boarding school at St. Bernard's School for boys in Gladstone NJ, he went to the University of New Hampshire where he played freshman football and graduated with a B.S. degree in civil engineering. He was a veteran of World War II where he was a Technical Sergeant in Gen. George Patton's Third Army. He fought in the Battle of the Bulge and received five battle stars and a bronze star. He was honorably discharged on November 30, 1945.
He engineered dams for the USDA Soil Conservation Service and lived in Washington DC, Amherst NH, Havertown PA, and Boylston and Leverett MA. He was proud to have designed a farm pond for President Eisenhower. While in Washington DC, he met his first wife Dorothy Edna Shapland, a captain in the US Marines to whom he was married for 35 years. After Dorothy's death in 1982, he married Patricia Dubuque Cook, who passed away after twenty years of marriage in 2004. He sang in the Leverett Congregational Church choir, was a church deacon, and a volunteer fireman in Leverett. He loved traveling around world, hiking, skiing, singing, and playing his harmonica. He also enjoyed camping and RVing throughout the United States and wintered at Fun n Sun RV Resort in San Benito TX for many years.
He is survived by his two daughters, Marjorie Bibeau and her husband Thomas of Broad Brook CT and Nancy Stockwell-Alpert and her husband Andrew of Sudbury MA. He has three grandchildren, Robert Bibeau and his wife Megan of Lexington Park MD, Timothy Bibeau and his wife Michelle of Glastonbury CT, and Erica Stockwell-Alpert of Medford MA. He has four great-grandchildren, Samuel, Kiera, Giuliana, and Thomas. He is also survived by two stepchildren, Alison Kyne of Shrewsbury MA and George Cook of Scituate MA.
Donald had a love of life, a great spirit of adventure, and was loved by family and friends, including the entire staff and the residents of RiverCourt Residences, the assisted living community in Groton MA where he resided for the 12 years prior to his death.
A memorial service is being planned at the First Congregational Church of Leverett MA, date to be announced. Private interment will take place in Amherst NH at a later date for the immediate family. In lieu of flowers, a donation in Donald's name may be made to the First Congregational Church of Leverett, MA.