Archive for the 'Obituaries' Category
Amherst, Anne Marie Carrano died from pancreatic cancer on Thursday, May 21, 2015 in Amherst, MA. She was 67 years old.She was born in Pittsfield, MA. on July 4, 1947. Daughter to the late Joseph Grimaldi and Ernestina Bilotta. Sister to the late Alan Grimaldi. Survived by: Husband of 42 years; Anthony Carrano. Children: Carl (Spouse; Michelle), Gary (Spouse; Jessica), Damian, and Gina Carrano. Grandchildren: Dominic, Brianna, and Giovanni Carrano.
She received her Bachelor's Degree in Elementary Education at C.W. Post College in Long Island, NY. She also received a Master's Degree from North Adams St. College in N. Adams, MA. She went on to teach elementary school in MA. for 29 years.
The Carrano family would like to thank friends and family for all of the love and support.
A mass of Christian Burial will be Wednesday May 27, 2015, 10:00 AM at St. Brigid's Church, Amherst. Burial will be private. Calling hours will be Tuesday from 4:00 – 7:00 PM at the Douglass Funeral Service, Amherst. Obituary and memorial register at www.douglassfuneral.com
Service details, Social networking, Memorial Guestbook and Slideshow are available here.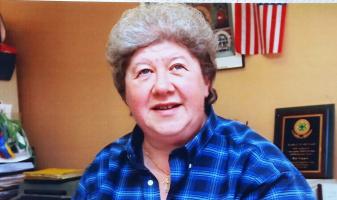 Amherst, On May 19th, 2015 Amherst lost a legendary woman. Patricia Elaine Wagner surrendered to her battle with brain cancer; probably the first thing in her life she surrendered to. Born March 1st, 1946 she was the daughter of the late Kazimer and Veronica (Koloski) Mitchell of Crest View Farms, Amherst. They raised an incredibly passionate woman who put everyone before herself all the time. She continually looked out for those who needed their voices heard.
As a teenager she traveled the country playing music with some amazing women, the Pizzitola Orchestra. She graduated from Amherst Regional High School, and continued on to receive a degree from the Northampton Community College. She began her career path working as a paralegal for Attorney Paul Ford. She then shifted gears to work as a bookkeeper for Summerlin Trust, and finished out with the Pub and Rafters until the final months of life. She just was honored for her 30 year of leadership and contributions to the Tally-Ho 4-H Horse Club and 4-H in general. Her community services did not stop there. She was an advocate of the agricultural world and was influential in many steps towards fair and just regulations on local, county and state levels. She was a board of director for Farm Bureau, and the Massachusetts Quarter Horse Association. She also supported the idea of community… she was the Chair of the Amherst's 250th Celebrations Committee, served as a Town Meeting Member, Board of Assessors, Finance Committee, Agricultural Committee, and the treasure of the Amherst Boys and Girls Club. She was a lifelong Amherst resident and parishioner of St. Brigid's Church.
She is survived by her sister, Barbara Mitchell, her husband Eugene Wagner, her two daughters, Michelle Dionne and Veronica Wagner and Grandson Brian Dionne. In addition are the countless relatives, friends, and alliances she built over the years while volunteering to make the world a better place.
Funeral services will be Saturday May 23rd, 2015 at 9:00 AM from the Douglass Funeral Service, Amherst, with a Mass of Christian Burial at 10:00 AM at St. Brigid's Church, Amherst. Burial will follow in St. Brigid's Cemetery, Hadley. Calling hours will be Friday May 22nd, from 5:00 – 8:00 PM at the Douglass Funeral Service.
In lieu of flowers, donations can be made to the Tally-Ho 4-H Horse Club of Amherst. Obituary and memorial register at www.douglassfuneral.com
Service details, Social networking, Memorial Guestbook and Slideshow are available here.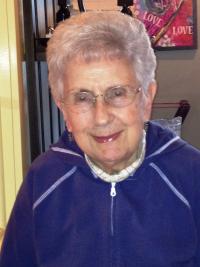 Elva Marie Foerster Anderson, age 88, died of Alzheimer's related causes on May 19, 2015, at her home in Pelham, Massachusetts.
Elva is survived by her children Gail Voshell of York, Maine; Noel Edward Anderson of Brookfield, Connecticut; Dulce Santos of Tolland, Connecticut; Gary Anderson of Lebanon, Pennsylvania; and Keith Anderson of North Billerica, Massachusetts. Elva was preceded in death by her husband, Edward Everett Anderson. Elva is also survived by 8 eight grandchildren, four great grandchildren, and one step-grandchild. Her beloved dog, Kiki, also survives her.
Elva was born on August 16, 1926 in Springfield, Massachusetts to William and Dorothy Foerster. She graduated from the University of Massachusetts, Amherst School of Education, Class of '48. She also received a Master's degree in Music from Boston University, studying with renowned organist, George Faxon.
Elva was a very lively, active person who was passionate about music, sports, and the beautiful Maine coast. She was a member of a hand bell choir and played piano and organ. She was a coach and teacher for the Skating Club of Amherst where she was the founder and director of the precision skating team 'The Valley Ice Chipettes'. She also taught ice dancing to people of all ages. She played tennis and golf. She especially enjoyed summering in their home in Ogunquit, Maine.
Elva was passionate about, and an active supporter of, the University of Massachusetts, Amherst. Elva and her husband Edward moved back to the Amherst area for their retirement years. She was champion for the Food Science Department, cheered on the Basketball, Football, Ice Hockey, and Tennis teams. Watching the Minutemen Marching Band perform brought her joy.
Elva was also President of the Pelham Historical Society. She was commended as one of Massachusetts' Unsung Heroines in 2008.
No funeral service will be scheduled per her wishes. In lieu of flowers, donations can be made to Cure Alzheimer's Fund (http://curealz.org/in-memory/elva-anderson) or to the Cooley Dickinson Visiting Nurse Association & Hospice organization (http://www.vnaandhospice.org/vna/ways-to-help-vna.aspx).
Service details, Social networking, Memorial Guestbook and Slideshow are available here.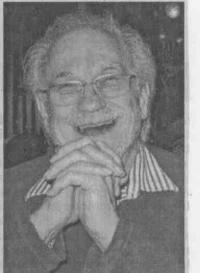 Amherst, Gerald M. Platt, a highly regarded sociologist credited with helping to establish a connection between his discipline and psychoanalysis, died on May 7th at the Hospice of the Fisher Home in Amherst, Massachusetts. The cause was Alzheimer's disease. He was 82.
Gerald was born on February 13, 1933, in Brooklyn, New York, the youngest of four boys. His father Samuel was a garment factory foreman and his mother Rose (Perlman) a homemaker. He worked his way through Brooklyn College as a stevedore at the Brooklyn Navy Yard.
He received his PhD in Sociology from UCLA in 1963 and began his teaching career that year at Harvard University in the Department of Social Relations. In the late '60s he was part of a faculty movement to increase minority admissions to the College and to the Graduate School of Arts and Sciences. As a colleague commented, "Injustice really blew his stack!"
In 1970 he joined the Department of Sociology at the University of Massachusetts/Amherst and served from 1971-1974 as the faculty representative to the Commission on the Future of the University. He retired from Umass in 2011 as a full professor, having served two terms as department chair.
Among his best known publications are "The American University," co-authored with Talcott Parsons, "The Wish to Be Free: Society, Psyche and Value Change," with historian Fred Weinstein and "Advances in Psychoanalytic Sociology," with Jerome Rabow and Marion Goldman. In addition to his focus on psychoanalysis, he was a noted scholar of the African-American Civil Rights Movement, particularly of the contributions of Dr. Martin Luther King, Jr.
For almost fifty years, Professor Platt answered the call to teach with enthusiasm, honesty and generosity. He will be remembered as a loving, generous, passionate and deeply loyal friend and father and grandfather.
He is survived by his son Lucas and granddaughter Amelia of Montclair, New Jersey and his daughter Genevieve, her partner Gustavo Larizzati and granddaughter Eva of Brooklyn, New York. The funeral service was private and a celebration of his life is planned for later this spring. Obituary and memorial register at www.douglassfuneral.com
Service details, Social networking, Memorial Guestbook and Slideshow are available here.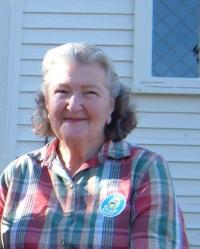 Amherst, Susan Kastor, who passed away on May 8 at age 78, was a resident of the Clark House in Amherst for 13 years. She enjoyed exploring the town through long walks and the broader area via the PVTA bus system. She had a deep love for the intricacies of the natural world and for the music of diverse peoples and times. She made a great many friends and acquaintances around town who will miss her warm and generous spirit.
Susan lived most of her life in Trenton, NJ, growing up with her parents Helen and Henry Richard on Center Street. A graduate of Trenton High School and Trenton State Teachers College, she taught kindergarten at the Mott Street School, before moving on to life as a full-time mom and homemaker in nearby Lawrence Township with her husband Sven Kastor. Following their divorce, she moved back to Trenton and worked as a clerk at Dwyer's Stationers, a long-term mainstay of the downtown business district.
She was a member of the First Presbyterian Church, also in downtown Trenton, where she was an enthusiastic singer in the choir, having performed in earlier years with the Mercer County Chorus. She spent much of her free time exploring the Trenton-Hamilton Marshlands, observing the ways in which it changed with the seasons, and always carrying a bag to pick up stray trash.
In Amherst, she particularly delighted in helping to raise her granddaughter. As health issues increasingly limited her mobility, Susan adapted by watching the world with an even keener eye, as it moved more slowly past her. She leaves behind her son David Kastor, daughter-in-law Jennie Traschen, both physicists at the University of Massachusetts, and her granddaughter Kalyani Kastor, a student at Amherst Regional High School.
Donations in her memory can be made to the First Presbyterian Church in Trenton, the Friends of the Abbott Marshlands, or the North Amherst Community Farm. Visiting hours will be held at the Douglass Funeral Service in Amherst on Monday, May 18, from 3:00-5:00PM. Obituary and memorial register at www.douglassfuneral.com
Service details, Social networking, Memorial Guestbook and Slideshow are available here.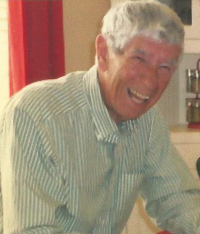 AMHERST Ralph Craig
Ralph P. Craig, age 82, of West Pomeroy Lane, died peacefully in his sleep, at home, early Tuesday morning, May 6th, 2015.
Ralph Parsisson Craig was born October 16, 1932 in Easthampton, MA. The son of Ralph Aiken Craig (1902 — 1941) and Florence (Parsisson) Craig (1904 — 1996), Ralph grew up in Easthampton, son of the local milkman. He was a graduate of Easthampton Public Schools, and Westfield State Teachers' College. He received his Master's plus Thirty from University of Massachusetts at Amherst.
He taught public school in grades 5 – 8 for 33 years in Easthampton, Dalton and Amherst, He spent 20 years teaching 5th and 6th grade students at Crocker Farm Elementary School, in Amherst, (when it was a new experimental school with grand ideas) and was a very popular teacher. He retired early in 1987 to regain his health and enjoy hobbies.
Ralph is survived by his wife Grace (Johnson) Craig, daughter Talli McCormick, and grandson Ned McCormick. In the past year, he lost his Aunt Florence, his best friend Tommy and his cousin Barbara, as well as his younger brother Bob.
Ralph loved teaching children about math, science and the wider world. He used materials such as those from his long planned trip to explore the monuments and history of Ancient Egypt. He enjoyed music, particularly jazz and popular music of the 40s and 50s, with favorites like "Night and Day". His ever present baseball cap for the St. Louis Cardinals proclaimed his love of baseball. He often told old basketball stories of Michael Jordan, Larry Bird and Wilt "the Stilt" Chamberlain. He enjoyed crossword puzzles, completing 3335 consecutive USA Today puzzles, with the last one done Tuesday May 5th. He delighted in playing cribbage, and usually won! He took great pleasure in his garden, called his "park", where he spent many hours relaxing, enjoying flora and fauna or just puttering!
A memorial service will be held on Sunday May 31, at 1:00 pm, at the Douglass Funeral Home, Amherst. In lieu of flowers, donations in Ralph's memory may be made to Boston Children's Hospital or Doctors without Borders or Habitat for Humanity. Obituary and memorial register at www.douglassfuneral.com
Service details, Social networking, Memorial Guestbook and Slideshow are available here.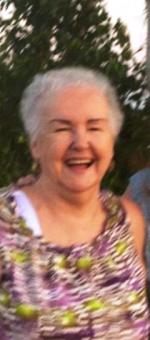 Hadley – Doris Yvonne (Jette) LeCourt of Hadley, died peacefully on May 10, 2015. Born January 3, 1935 in Worcester, MA to Beatrice (Cote) and Henry Jette, Doris was the sixth of ten children. She lived most of her life in Worcester, first in the south end neighborhood and then, when married, in the north end. She worked for the City of Worcester for many years at the now closed City Hospital in the kitchen. It was here that she met her husband, Charles LeCourt, whom she married in 1958. They enjoyed 52 years of marriage before Charles' passing in 2010. Together they had two children, Bruce and Donna. After retiring from City Hospital, she helped Charlie manage their businesses: The Paddock Lounge in Worcester and the Panda Lounge in Auburn. She lived with Donna in Hadley, MA for the past 12 years where she was an active member of the Most Holy Redeemer Church and the Hadley Senior Center.
Doris' greatest joys in life were her family, knitting, shopping, and playing cards. From canasta to bid-wist, she was a competitive card player who enjoyed learning new games. She spent most of her time with family and shopping at the outlets with those women who she "adopted" as second daughters, especially Susan Glatki and Jayne Vranos. Always up for an adventure, she frequently went on trips to the beach or to Foxwoods. Active until the end, she was most happy surrounded by others talking, laughing, and being part of the group. Her family was deeply blessed by her kind spirit, infectious laugher, and unfailing support. She lit up a room with her love and was warm to all she met.
She leaves behind many who loved her: her daughter, Donna; best friends and in-laws, Alice and Joseph Landry of Myrtle Beach, S.C.; two sisters, Cecile Jette of Sherbrooke, Canada and Estelle Martinelli of Webster, MA; one brother, Richard Jette (and wife Barbara) of West Palm Beach, FL; and 21 nieces and nephews, including her favorite nephew and godchild, David Landry of Shrewsbury, MA. She is predeceased by her husband, Charlie; her son, Bruce; her brothers, Omer, Roland, and Rene; and her sisters, Rita, Yvette, and Theresa.
A Mass of Christian Burial will be Friday, May 15, 2015 at 10:00am at Most Holy Redeemer Church in Hadley. Calling hours will be Thursday, May 14, 2015 from 6:00-8:00pm at the Douglass Funeral Service, Amherst. Burial will take place at Worcester County Memorial Park in Paxton, MA at 2:00pm on May, 15, 2015.
Obituary and memorial register at www.douglassfuneral.com
Service details, Social networking, Memorial Guestbook and Slideshow are available here.
Roger A. Carlsen
Roger A. Carlsen, 94, passed away peacefully at the Hospice of the Fisher Home in Amherst on April 25, 2015. He was born November 9, 1920 in Haverhill, MA, the son of Trygve and Bernice (Wormwood) Carlsen. He grew up in West Newbury, MA and graduated from West Newbury High School. He attended the University of Iowa, served in the Coast Guard during World War II, and graduated from Springfield College after the war. He taught physical education and coached basketball, soccer and baseball in both the Pittsfield and Colebrook, NH Public Schools. He retired as the Director of Physical Education and Health for the city of Haverhill, MA Public Schools. Roger had a great love of the mountains of New England as well as its seacoast. He grew up hiking, camping, swimming, canoeing, sailing and skiing and passed that love on to his family.
In January of 1946, Roger married his high school sweetheart, Marjorie Bennett Johnson, who predeceased him in 2004. Roger was also predeceased by his brother, Norman Carlsen and his sister, Barbara Pittendreigh. He is survived by his three children Karen C. Bucala of Whately, Christina Carlsen of Rochester, NH, and Iver R. Carlsen of Scarborough, ME; eight grandchildren and seven great-grandchildren. Roger also leaves his friends and staff of Lathrop Home where he enjoyed the past nine years of his life. The family would like to thank the staff of Hospice of the Fisher Home for their compassionate care during his final days.
A Memorial Service will be held Monday, May 4, 2015 at 11:00 a.m. at St. Peter's Lutheran Church, 34 Jarvis Ave., Holyoke. The family will receive visitors during the hour prior to the service. Burial will be held at the convenience of the family in West Newbury. In lieu of flowers, donations may be made in his memory to the Lathrop Home, 215 South St., Northampton, MA 01060; or to the Hospice of the Fisher Home, 1165 North Pleasant St., Amherst, MA 01002. Douglass Funeral Service of Amherst has been entrusted with his arrangements.
Service details, Social networking, Memorial Guestbook and Slideshow are available here.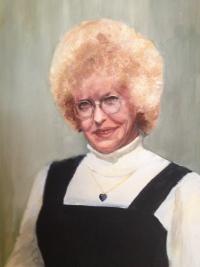 Amherst, Judith Ann( Hilliker) Krueger Johnson of Amherst, died peacefully April 26, 2015. Born January 14, 1941 at the Florence Lying Inn Hospital, to the late Winifred Louise Upham Hilliker and Howard Foster Hilliker. Educated in the local school system including Hill Institute, Florence Grammar, Northampton and Williamsburg High Schools.
She later completed college, earning an AA degree from Greenfield Community College, a BS degree from UMASS Amherst in 1975, including a Commonwealth of Massachusetts teaching certificate K-8 and Real Estate Broker licensure.
Judi spent several years in teaching and social service fields working at the Belchertown State School, Massachusetts Division of Employment Security and Massachusetts and Mississippi welfare departments.
She Transitioned into banking and then to Property Management and Real Estate, where she owned and operated Townhouse Management Associates and managed the Townehouse of Amherst Condominium Association and housing development, for the remaining 25 years of her working career.
Judi was a long time member of the Amherst Chamber of Commerce and had belonged to Hampshire County Business Women's Association.
After retiring, the next 10 glorious years were spent having fun in the sun with friends and family in the Ellenton area of Florida's West coast, finally returning home to be close to family.
She leaves behind her beloved family; first born infant son Howard Christian Krueger (deceased), favorite son William Henry Krueger Jr., his wife Kathleen (Bouchard) Krueger and their daughters Kimberly Marie Krueger and Nina Marie Krueger, of Fall River Massachusetts. Favorite Daughter and caregiver, Becki-Lyn (Krueger) Sharpe, her husband Robert A. Sharpe Jr. (deceased) and their daughters Kristi Marie Sharpe and Alicia Ann Sharpe, her fiance' Richard M. Perrault Jr. of Belchertown, Massachusetts, She leaves one Aunt; Myrtle Bean Reese of East Hartford, Connecticut, many cousins, friends and business associates.
A memorial service will be Saturday May 2, 2015 at 11:00 am at the Douglass Funeral Service, Amherst. A calling hour will precede the service from 10 – 11 am. Burial will take place at Spring Grove Cemetery, Florence, MA at the convenience of the family. In lieu of flowers, donations may be made to St. Jude Children's Hospital, Brain Cancer Research or Dakin Animal Hospital. Obituary and memorial register at www.douglassfuneral.com
Service details, Social networking, Memorial Guestbook and Slideshow are available here.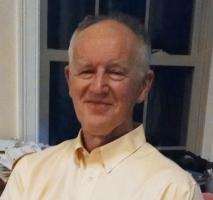 Amherst, MA – Graham Worthington Smith, 64, passed away Wednesday, April 8, 2015 at home with his loving family by his side.
Graham was born June 14, 1950 in Eugene, Oregon, to the late Robert Worthington and Velma Louise (Sise) Smith.
He had a lifelong interest in learning and discussion across many topics. He was a voracious reader of history, science, social and economic policy and well-written fiction. He also developed wonderful woodworking skills over his lifetime, creating beautiful Shaker style furniture in hand tooled cherry, oak and black walnut. Graham had a rigorous academic career, including a B.S. in Biology from University of Oregon, a M.S in Wildlife Biology from Washington State University, and a Ph.D. in Fisheries and Wildlife from Utah State University. His research was wide-ranging, including work with population ecology, quantitative methods, migratory birds, and mammalian biology.
Dr. Smith had a long and well-respected federal career, first with the Bureau of Land Management in Idaho, then nearly 15 years with the U.S. Fish and Wildlife Service (Division of Migratory Bird Management), and finally ten years with the U.S. Geological Survey (Patuxent Wildlife Research Center) in Maryland. At his retirement in 2012 and thereafter, so many of his friends and colleagues have expressed their gratitude and admiration for his intelligence and keen insights into science and logical problem solving, balanced by his generosity, patience, and humor. His family is deeply and forever blessed by his gentleness, thoughtfulness, and remarkable dignity and integrity.
Graham is survived by his loving wife, Mary J. Ratnaswamy, daughter, Elizabeth W. Smith, stepdaughter, Selena R. Burke, his four sisters, Ellen (and husband Russ) Wilcoxson, Gretchen (and husband Randy) Prakken, Adrienne Smith, and Anita McKey, many nieces and nephews, extended family and close friends. He was predeceased by his first wife, Alice P. Wywialowski, and brother-in-law, Jeff McKey.
Those interested in donations in his memory are encouraged to consider Habitat for Humanity (www.habitat.org), Ducks Unlimited (www.ducks.org) or The Wildlife Society (www.wildlife.org) and please note the donation is in honor of Graham Worthington Smith. A memorial celebration may be planned at a future time. Obituary and memorial register at www.douglassfuneral.com
Service details, Social networking, Memorial Guestbook and Slideshow are available here.